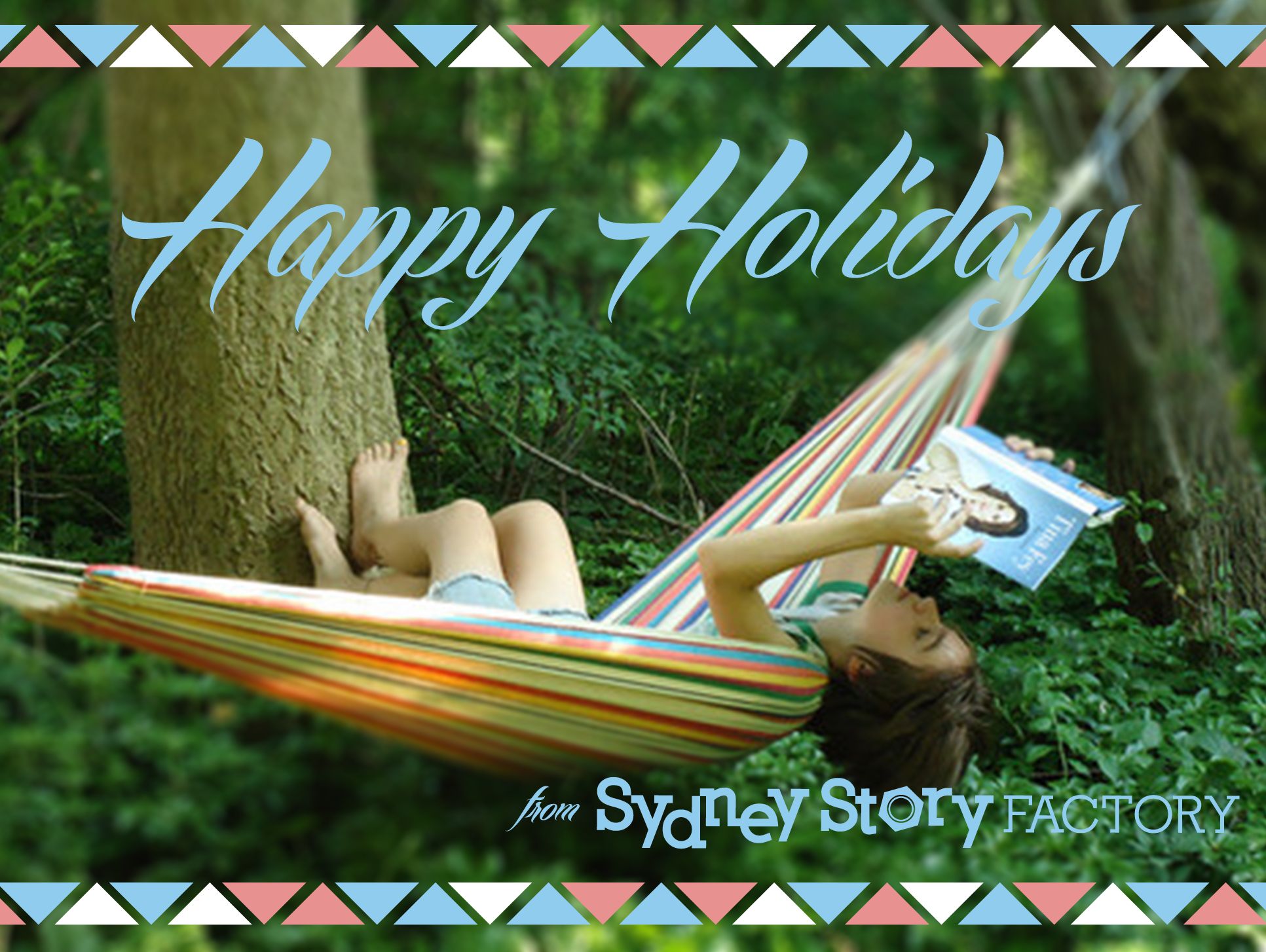 Happy holidays – and here's how you can help in 2015!
17 Dec 2014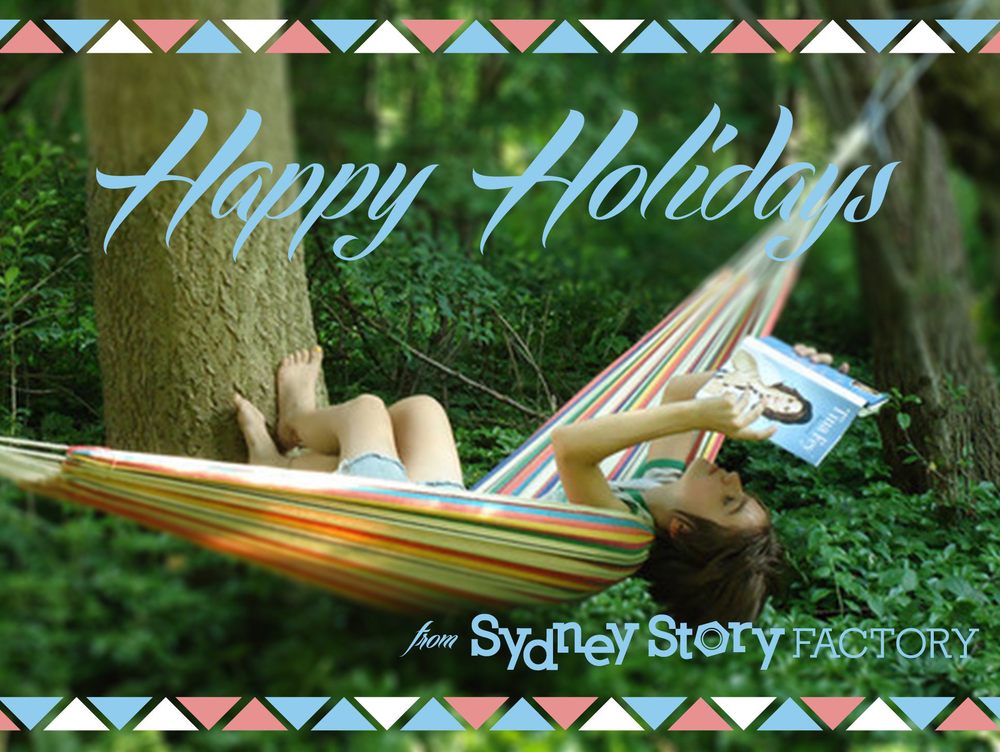 We hope you've enjoyed our season of thanks from the Sydney Story Factory. There has been so much to thank you for in 2014: over 2,500 student enrolments; extraordinary student work from haikus to animations; and thousands and thousands of hours of tutoring from our 1000+ big-hearted volunteers. Best of all, we have watched our students grow in confidence and ability: it's as if they've grown taller before our very eyes. Thank you so much for making all this possible.
If you would like to support the work of the Sydney Story Factory in 2015, one of the best ways to do this is by becoming a regular giver. For only $30 a month – less than a dollar a day – you can sponsor a place in one of our workshops. This means that every month, through your generosity, a marginalised young person will be able to attend one of our innovative and free creative writing workshops.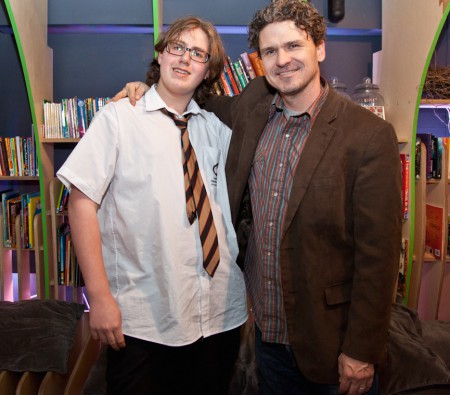 Fred Bekker and Dave Eggers at the SSF in September 2014.
This young person might be someone like Fred Bekker. Fred has been coming to the Sydney Story Factory almost since the day we opened, and his writing and self-confidence have developed enormously.  You may know that we recently hosted author Dave Eggers, co-founder of 826 Valencia, the writing centre for young people in San Francisco that was the inspiration for the Sydney Story Factory. During his visit, Dave met Fred and asked him to join him on stage at his event for the Sydney Writers' Festival at Carriageworks. Aged 14, in front of 800 people, Fred read with charm and poise a story (see below) that he wrote during one of our Sunday classes. In a voice distinctly his own, he beautifully articulated how powerful the imagination is and how it helps him in so many areas of his life. The audience gave Fred a rousing cheer.
Will you give one young person a month the chance to experience what Fred knows so well – the power and joy of the written word? Click here to find out more about our regular giving program.
From all at the Sydney Story Factory, thank you again for being part of this wonderful year.  Your support really is changing young people's lives, one story at a time. Have a wonderful break and we look forward to seeing you in 2015!