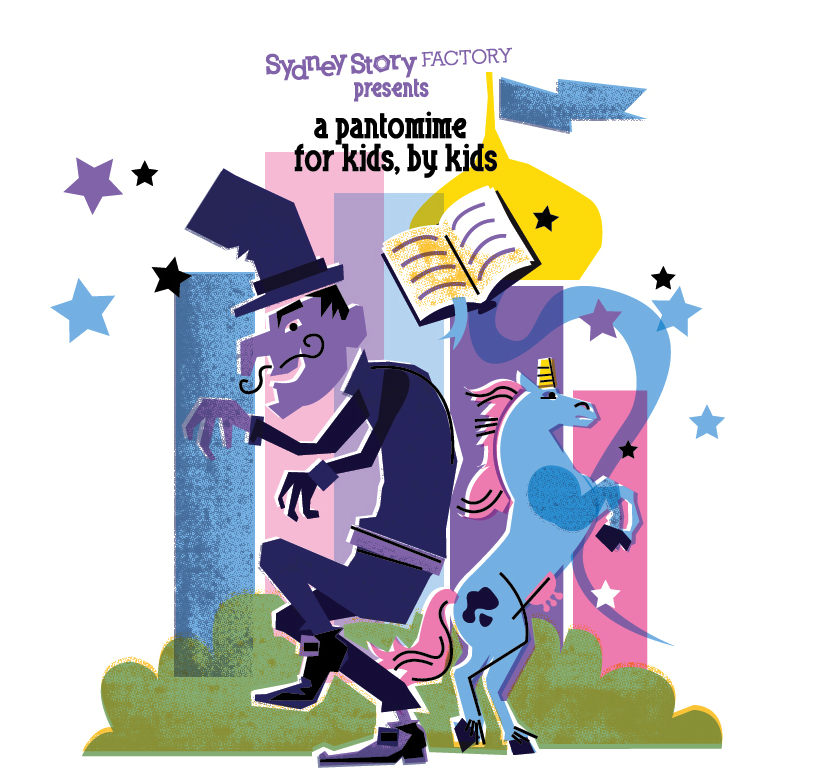 JOIN US FOR A CHRISTMAS PANTOMIME YOU'LL NEVER FORGET!
03 Dec 2013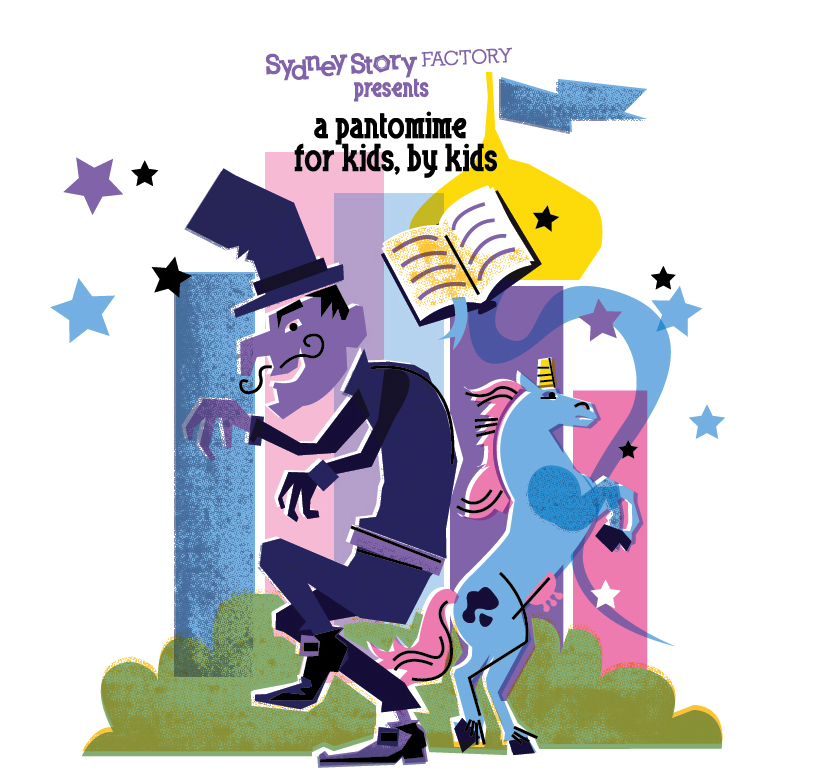 You're invited to a very special end-of-year event: the world-wide premiere of the new pantomime, The Quartercorn, Mr Sinister and the Stolen Fairy Tales. Written by the Thursday after-school class last term, it will be performed by the Thursday students this term, and by adults. The extravaganza is being directed by our illustrious volunteer, Uma Kali Shakti, and features some confused fairy tale characters trying to figure out which fairy tales they belong in.
The Quartercorn, Mister Sinister and the Stolen Fairy Tales
A Panto written by Kids @ The Sydney Story Factory
(With assistance from Adults who like fun)
Director Uma Kali Shakti
What would you do if on your first day at a new school you discovered all the other children were fairy tale characters who'd lost their memories?! Well that's what happened to Jade and Batty! Watch as they try with assistance of the Princess and the magical creature Quartercorn, to free these characters from the torture of endless NAPLAN tests. Cheer the heroes as they match wits (and songs) with the villainous Mr Sinister.
CAST
Story Factory students and adults
PERFORMANCES
6pm, Thursday 12th December
6pm, Friday 13th December
2:30pm, Saturday 14th December
LOCATION
107 Projects, 107 Redfern St REDFERN
TICKETS
$15 Family/$10 Adult/$5Child
Tickets will be also available at the door
MORE INFO
ph 9699 6970, or email info@sydneystoryfactory.org.au
All money raised will be used to fund Sydney Story Factory writing workshops.