Story Factory | Holroyd High School | Our Annual Report for 2019-20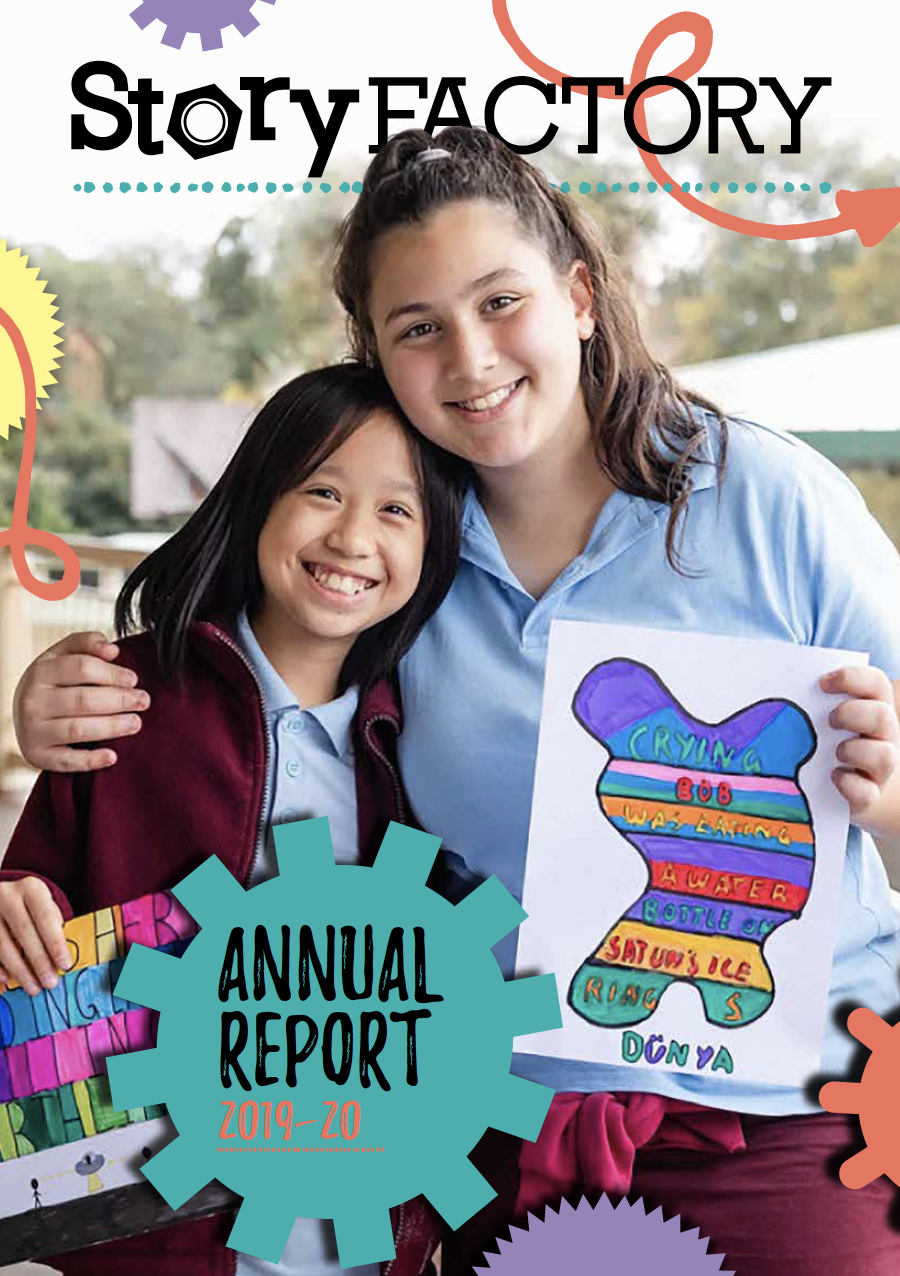 Our Annual Report for 2019-20
07 Dec 2020
Our Annual Report for 2019-20
In the final days of 2020 it makes us so proud to look back over 2019 – 2020 and see how far we've come in our annual report.
Like for everyone else in the world – this was the hardest, strangest, most bewildering year many of us have lived through.
But there's something in our collective story that isn't the same, because we know the impact of this pandemic doesn't affect everyone equally. People experiencing disadvantage are more at risk – both from the illness itself and from the effects of the response to it.
Our mission at Story Factory has always been to change lives through the power of creating stories. Our mission has not changed, but it's never been more urgent or important.
» To stay connected with young people who need connection the most
» To help them catch up on the learning missed during lockdown
» To help process everything that has happened this year
» To show them that their voices are worth listening to
It is vital we stay connected with them, with their imagination, with their futures. Because in a year like this, one thing becomes very clear – connection really matters.
We hope you enjoy reading the story of how we rolled with the punches, but more importantly, how our fantastic students wrote their way through a very strange year. Their talent, perspective, creativity and imagination is nothing short of inspiring.