Story Factory | Stories | Big Projects | Art Write Light | Art Write Light 2021 | Clouds On The Beautiful Sky
Clouds On The Beautiful Sky
By Minh, Stage 5
Art Write Light 2021 is a  creative writing project curated by Story Factory, in collaboration with visual artist Blak Douglas. During the program, students from Bonnyrigg High School and St Clair High School were introduced to the work of Blak Douglas, and created written and audio pieces responding to his artwork.
Clouds On The Beautiful Sky
Clouds can also tell the story of life on earth. Clouds are an important part of Earth's weather and climate. The clouds look so fluffy. 
Monologue
Once upon a time, there was a princess in a castle. She is named Elisha and she is 16 years old. She looks so beautiful but the king and the queen don't want her to go to the outside world for it is not safe. In the princess' room there is only one small window to see the outside world. She only sees the blue sky with birds and the beach in the distance. He planned on her 16th birthday to escape from the castle. On her birthday, she went out of the castle and started a new life. She met a nice guy. He is very poor. He works very hard everyday, but he is very kind. She saw that he was very poor, she decided to help him. She lives with him and they start to have feelings for each other. After living together for a few months, they decided to get married. The king and the queen are constantly looking for the princess. They hired someone to find the princess and suddenly one day they saw the princess having fun with a boy. The king decided to kidnap the princess back to the castle to find her a suitable guy, like he is a prince, he is rich and has a warm heart.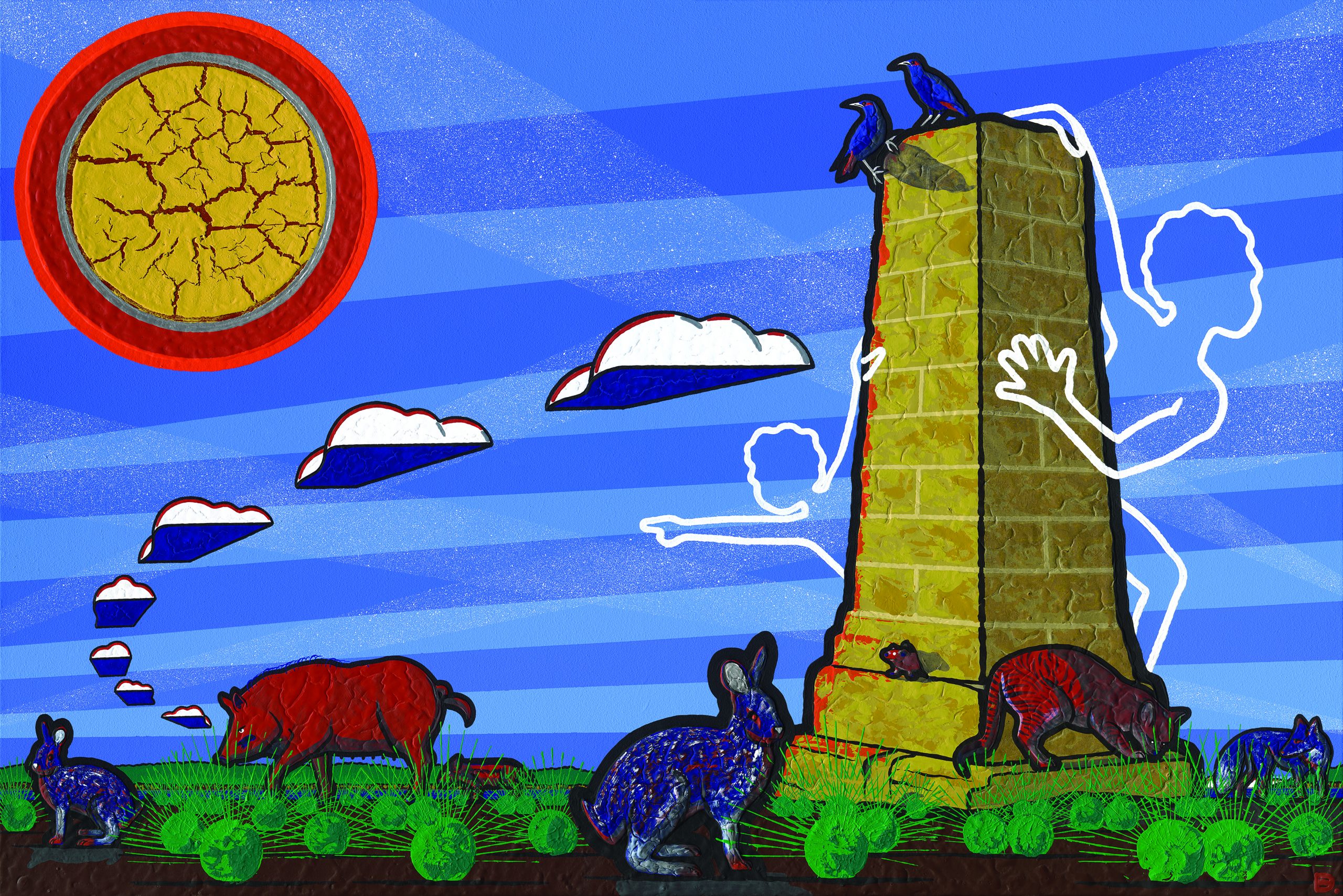 Much is Rife, Blak Douglas, 2021
Art Write Light is generously supported by the Balnaves Foundation.