Story Factory | Stories | Big Projects | Art Write Light | Art Write Light 2021 | Monologue
Monologue
By Tran, Stage 5
Art Write Light 2021 is a  creative writing project curated by Story Factory, in collaboration with visual artist Blak Douglas. During the program, students from Bonnyrigg High School and St Clair High School were introduced to the work of Blak Douglas, and created written and audio pieces responding to his artwork. The audio you're about to listen to features a young writer from the program reading an extract from their work.
LISTEN TO THE AUDIO OF THE STORY
Monologue 
A girl locked up in a big house. She tried to figure out everything and learn about what happened. She learned a few secrets from someone who left the note under the bed frame. 
Number 1: Find a gold key if she wants to escape this house.
Number 2: Do not go to the basement.
Number 3: Someone could torture her while he's sleeping. 
She was living alone in this big house. Enough food, drinks and supplies to survive every day. But little does she know; someone has been staying with her and watching her this whole time. 
I woke up to the sound of footsteps in the hall. My head is spinning around, and it's driving me insane. But a few moments later, I managed to get out of my bed. As I checked through the hole at the door, my heart sunk to the bottom. 
There was a man standing at the door, waiting patiently as if a predator is waiting for its prey to come out. I panicked, trying to think if he's going to kill me or come at me with any intentions. I saw the doorknob slowly turn as the man entered. He walked in and… there was no one in the room. Luckily, I managed to hide under the bed, but the weird thing is, someone helped me to hide. I was on the edge as the man tried to open the door.
I was panicking, and my heart…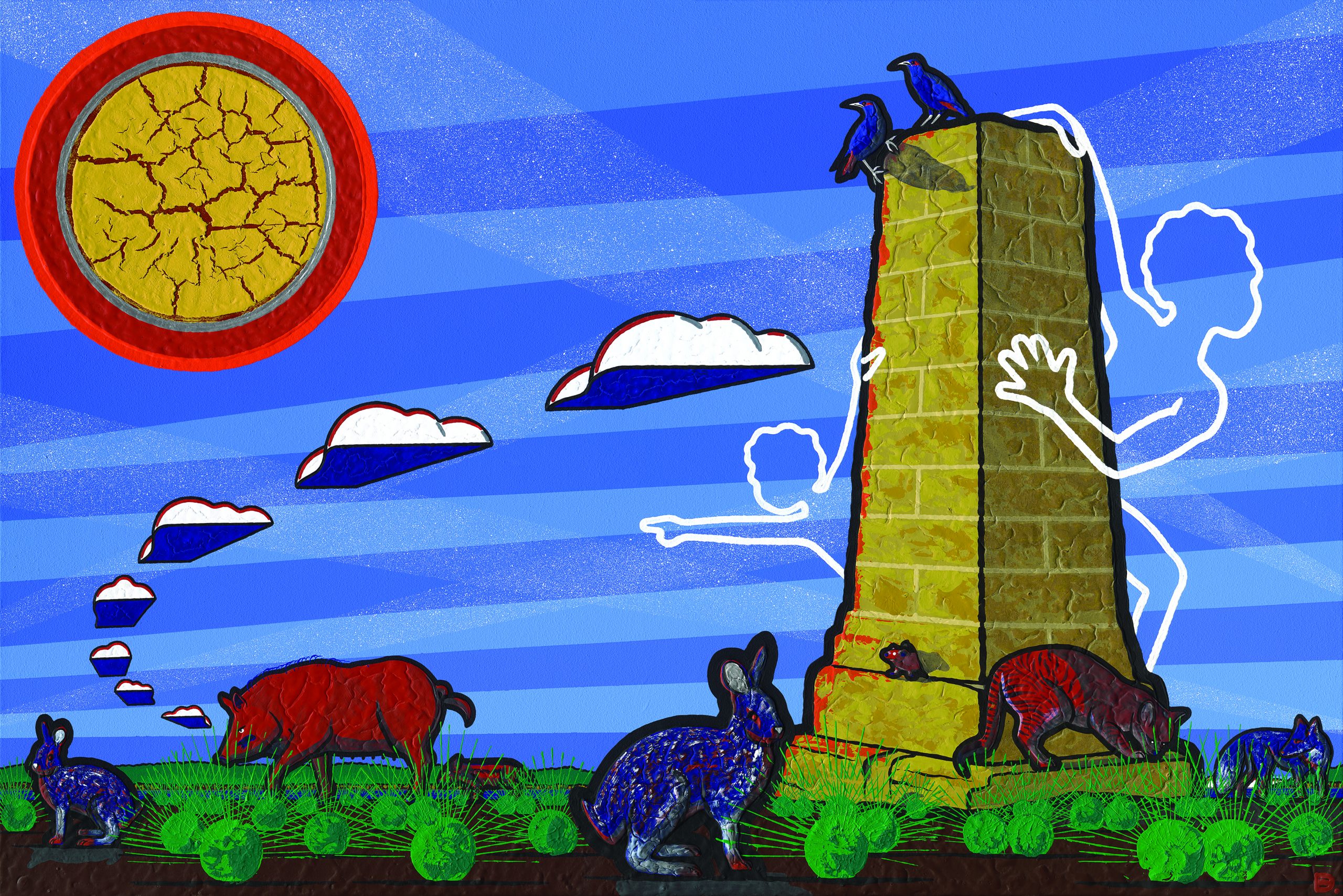 Much is Rife, Blak Douglas, 2021
Art Write Light is generously supported by the Balnaves Foundation.