Story Factory | Stories | Special Projects | Art Write Light | Art Write Light 2021 | Mysterious Land And Its Past
Mysterious Land And Its Past
By Marieal, Stage 5
Art Write Light 2021 is a  creative writing project curated by Story Factory, in collaboration with visual artist Blak Douglas. During the program, students from Bonnyrigg High School and St Clair High School were introduced to the work of Blak Douglas, and created written and audio pieces responding to his artwork.
Mysterious Land And Its Past
'Whoosh' the wind passing through the trees, swaying towards the direction of the water stream. The rain pitter-pattering upon the mysterious and isolated land. 
Monologue
Where am I? Who am I? What am I?
I was confused, lost and lonely. There's animals surrounding me. Is this a dream? Memories flooding inside my head, haunting me like a nightmare. Bright flashbacks are constantly occurring at a rapid pace, my head is aching. I feel every inch of my body pulsating and the urge to crave for blood, eat and destroy. I glare at the ground and see…my hands, feet, skin. My feet and hands turned into paws. My skin was no longer as it was before. I ponder around the room with glass shattered on the floor. My eyes move down to look.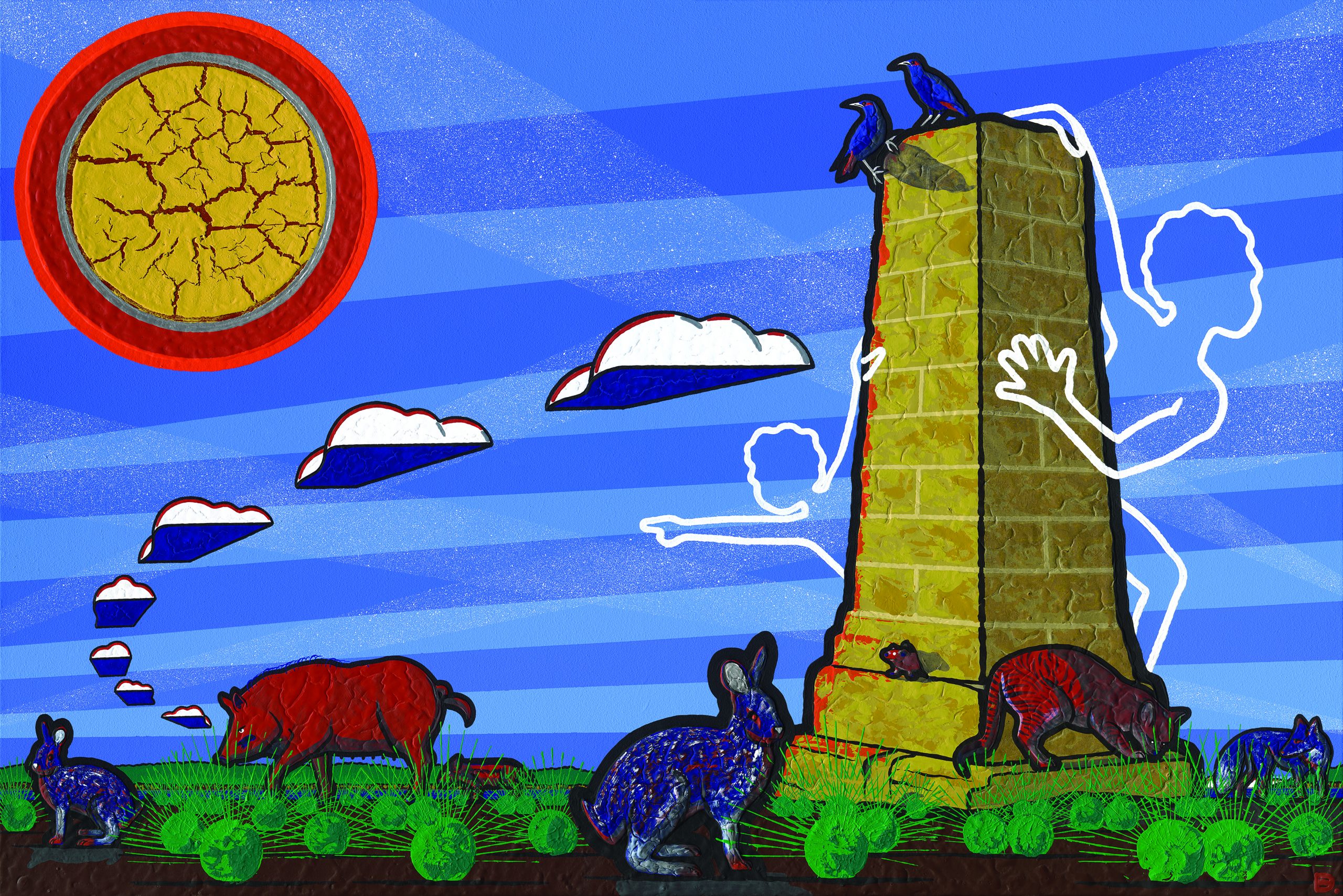 Much is Rife, Blak Douglas, 2021
Art Write Light is generously supported by the Balnaves Foundation.