Story Factory | Stories | Big Projects | Art Write Light | Art Write Light 2021 | Nature's True Power
Nature's True Power
By Charlie, Stage 5
Art Write Light 2021 is a  creative writing project curated by Story Factory, in collaboration with visual artist Blak Douglas. During the program, students from Bonnyrigg High School and St Clair High School were introduced to the work of Blak Douglas, and created written and audio pieces responding to his artwork.
Nature's True Power
There's rustling in the trees, birds quickly fly away – flap, flap, flap. The wind howls. Everyone stood still as an eerie silence filled the air. 
Monologue
'You must tell me why dad left!' I scream.
'I'll hurt you more than you know,' mum proclaims.
'Right!' I yell, slamming the creaky door behind me.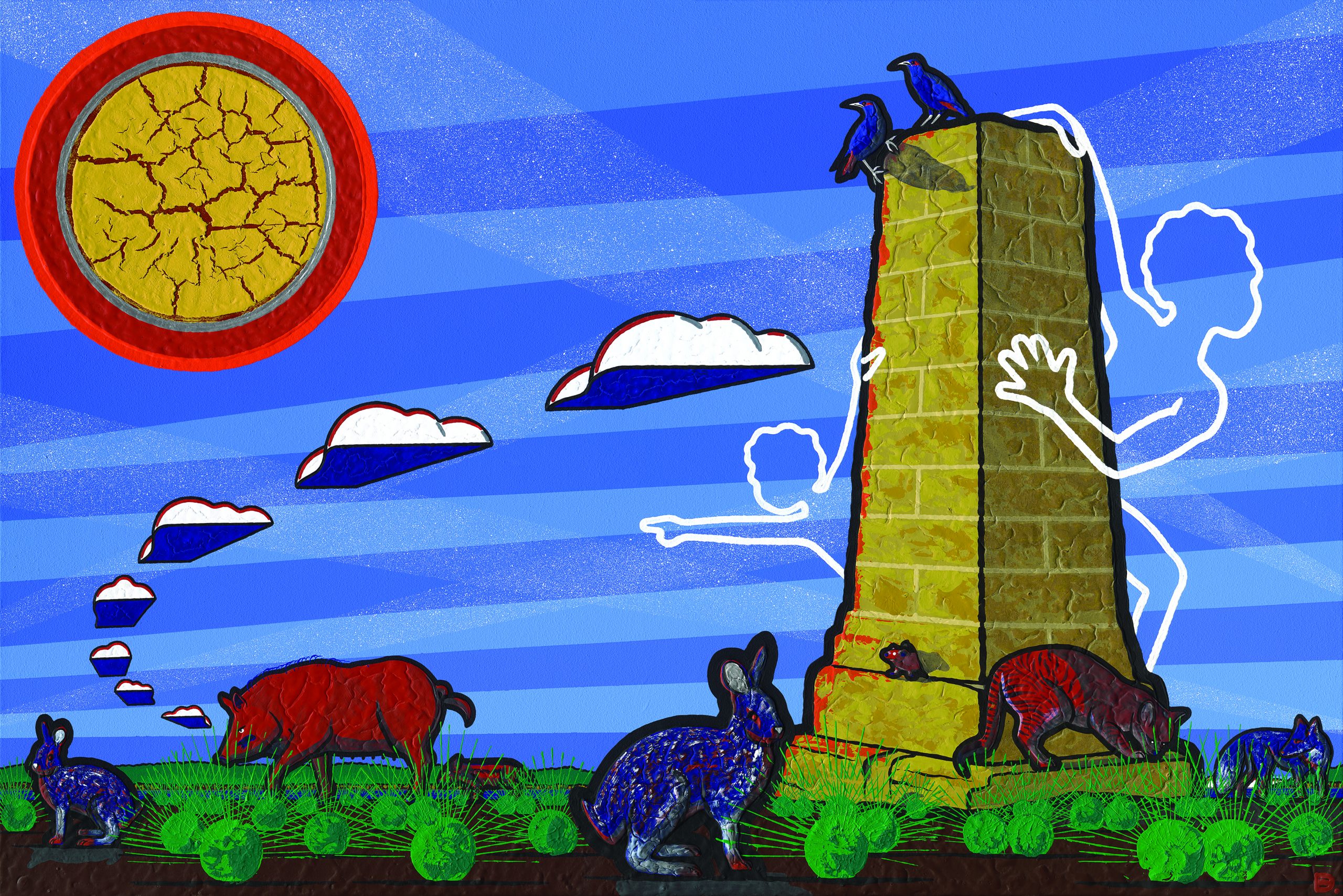 Much is Rife, Blak Douglas, 2021
Art Write Light is generously supported by the Balnaves Foundation.