Story Factory | Stories | Big Projects | Art Write Light | Art Write Light 2021 | Nothing Left But Silence
Nothing Left But Silence
By Asmaa, Stage 5
Art Write Light 2021 is a  creative writing project curated by Story Factory, in collaboration with visual artist Blak Douglas. During the program, students from Bonnyrigg High School and St Clair High School were introduced to the work of Blak Douglas, and created written and audio pieces responding to his artwork. The audio you're about to listen to features a young writer from the program reading an extract from their work.
LISTEN TO THE AUDIO OF THE STORY
Nothing Left But Silence
The land that was once full of crackling noises has now become a silent place with wind blowing through an empty land, nothing but ruins. 
Monologue
It grew dull as I realised I could have prevented this from happening. It was my fault. Every corner of this house holds a memory that will never happen again. As tears raced down my eyes, I slowly picked up the photos while forcing a smile that was full of pain. Regret stitched my soul as I thought of every moment I could have been with them. My soul felt deflated and as if nothing was worth fighting for anymore. I'm afraid to move on but the way to forget is to let them go. I found someone new but my heart still belongs with her.
I want to open up to her but I'm afraid she'll leave my hurting soul. She was the one person I dared to fall in love with. She's gone from my sight and arms but never from my heart. Her voice rings in my ears while remembering every word she used to tell me. Her gentle hands alone made me forget the world even existed. I'm scared to fall in love again, afraid to fall so fast, because the last time I fell in love it didn't last. It's not the future that scares me but it's the fear of my past repeating itself that haunts me. I'm just a little too scared to let her close because my old love said they'd be here, but left.
Her death left a heartache no one can heal and love memories no one can steal. But in the end when you lose somebody, every candle, every prayer is not going to make up for the fact that the only thing you have left is a hole in your life where that somebody you care about used to be. It's hard to forget her when she gave me so much to remember. Now I understand why she always told me to be strong. She knew that one day I would need the strength to bear her loss. I just wish she came back, even as a shadow, even as a dream.
I'm afraid to try this again because she'll leave as fast as before. She makes me fulfilled but still the memories live rent free in my head. It feels as if I'm reliving all these moments that I had with her, but with someone else. I close my eyes with her but all I see is the old love and that she let me go. I'm afraid to let her know my past but I know I'll come kneeling to the ground, asking for help to let go.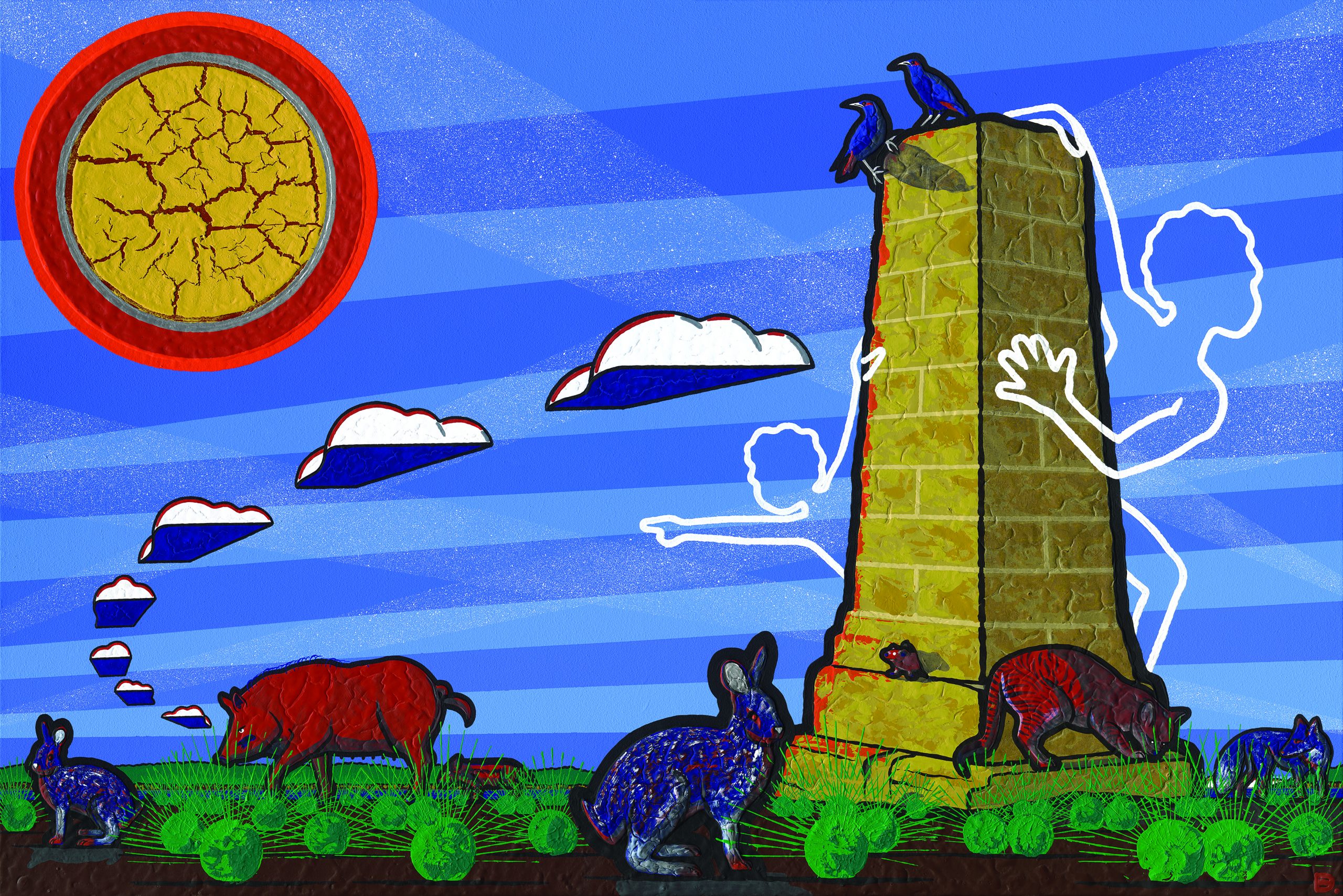 Much is Rife, Blak Douglas, 2021
Art Write Light is generously supported by the Balnaves Foundation.