Story Factory | Stories | Big Projects | Art Write Light | Art Write Light 2021 | Path Made of Clouds
Path Made of Clouds
By Monika, Stage 5
Art Write Light 2021 is a  creative writing project curated by Story Factory, in collaboration with visual artist Blak Douglas. During the program, students from Bonnyrigg High School and St Clair High School were introduced to the work of Blak Douglas, and created written and audio pieces responding to his artwork. The audio you're about to listen to features a young writer from the program reading an extract from their work.
LISTEN TO THE AUDIO OF THE STORY
Path Made of Clouds
We let the clouds lead us to another world, to a place without sorrow or war. A place with no trauma, no fear. Only happiness. 
Monologue
Cars rushing past. The overwhelming beeping and yelling at me, telling me to get off the road. The buzzing surrounding me, the thoughts and memories of home flooding, filling my head. Everything smells like the day after rain, reminding me everything what went wrong. I'm hyperventilating, I can't breathe, I'm lightheaded. Where is my family? My friends? No one's here to help. 
"Please help."
My knees fall to the ground, it stings but not as much as the tears that fall down my face. The traffic light goes off and the only thing I can do is lean on my knees and watch the angry drivers go by. My teeth gritted against each other, the cars flooding over. I am no longer in control. My brain shut me off. Pathetic.
I've come to accept that this is the way life is meant to be. I deserve this prison, I've done nothing to prove I don't.
I'll accept the hurt, I'll accept that I deserve this hurt, pain and wounds. A reminder I'm alone, I always have been, nothing I can do will change it.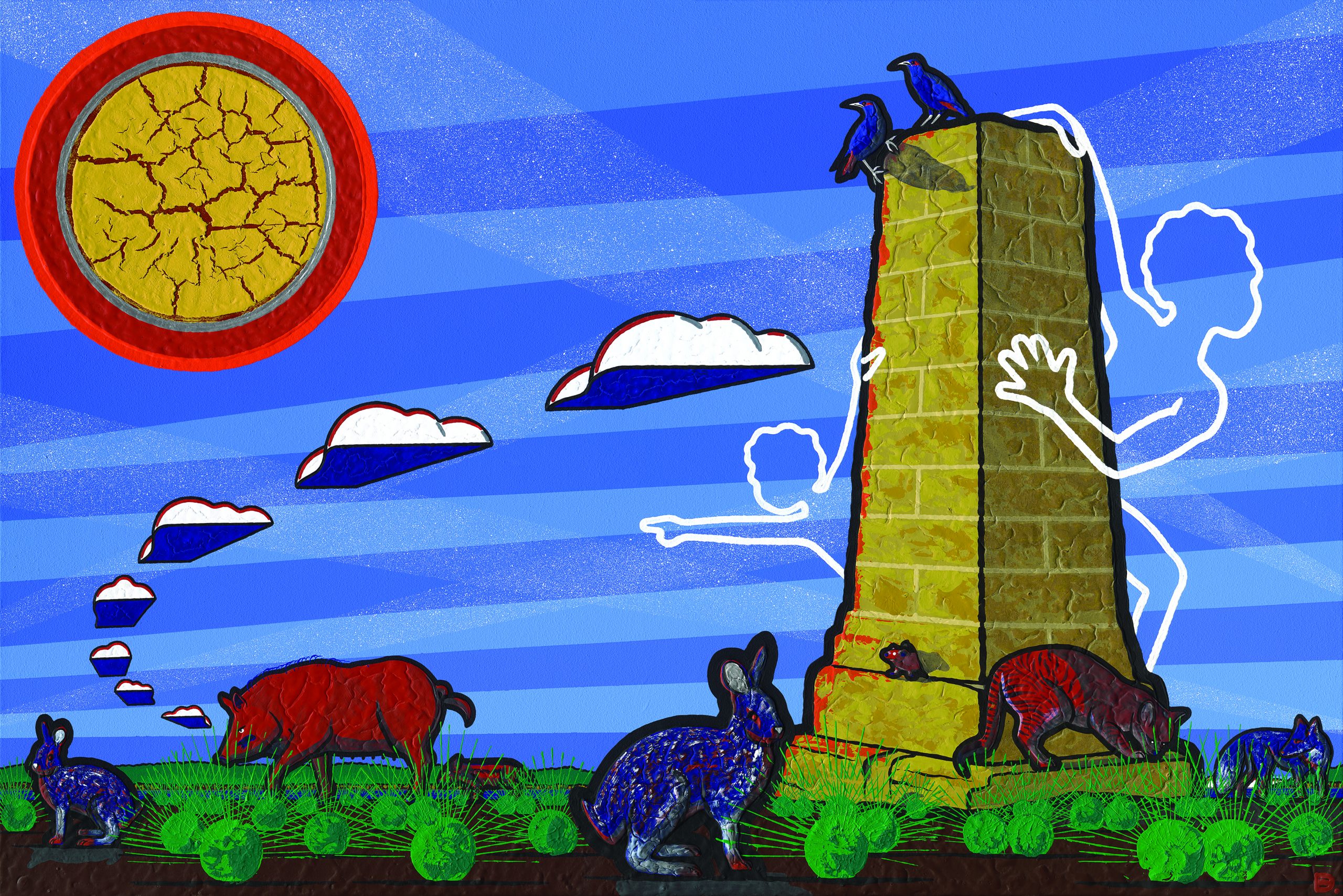 Much is Rife, Blak Douglas, 2021
Art Write Light is generously supported by the Balnaves Foundation.