Story Factory | Stories | Special Projects | Art Write Light | Art Write Light 2021 | The Night Before The Accident
The Night Before The Accident
By Narjes, Stage 5
Art Write Light 2021 is a  creative writing project curated by Story Factory, in collaboration with visual artist Blak Douglas. During the program, students from Bonnyrigg High School and St Clair High School were introduced to the work of Blak Douglas, and created written and audio pieces responding to his artwork. The audio you're about to listen to features a young writer from the program reading an extract from their work.
LISTEN TO THE AUDIO OF THE STORY
The Night Before The Accident
Footsteps sunk into the muddy grass, the birds started chirping, the grass started to rustle. I glanced right behind me and saw a shadow lurking. 
Monologue
As I walked down the hallway I felt a rush of memories pushing themselves against me. I felt overwhelmed. I screamed with agony knowing these are the memories that I wished I had forgotten two years ago. I thought of many things in which I remembered my father. I remember all of our memories. I remember how he and my mother used to show me all the love in the world. I remembered all the love and affection everyone used to give me until I made that one horrible mistake.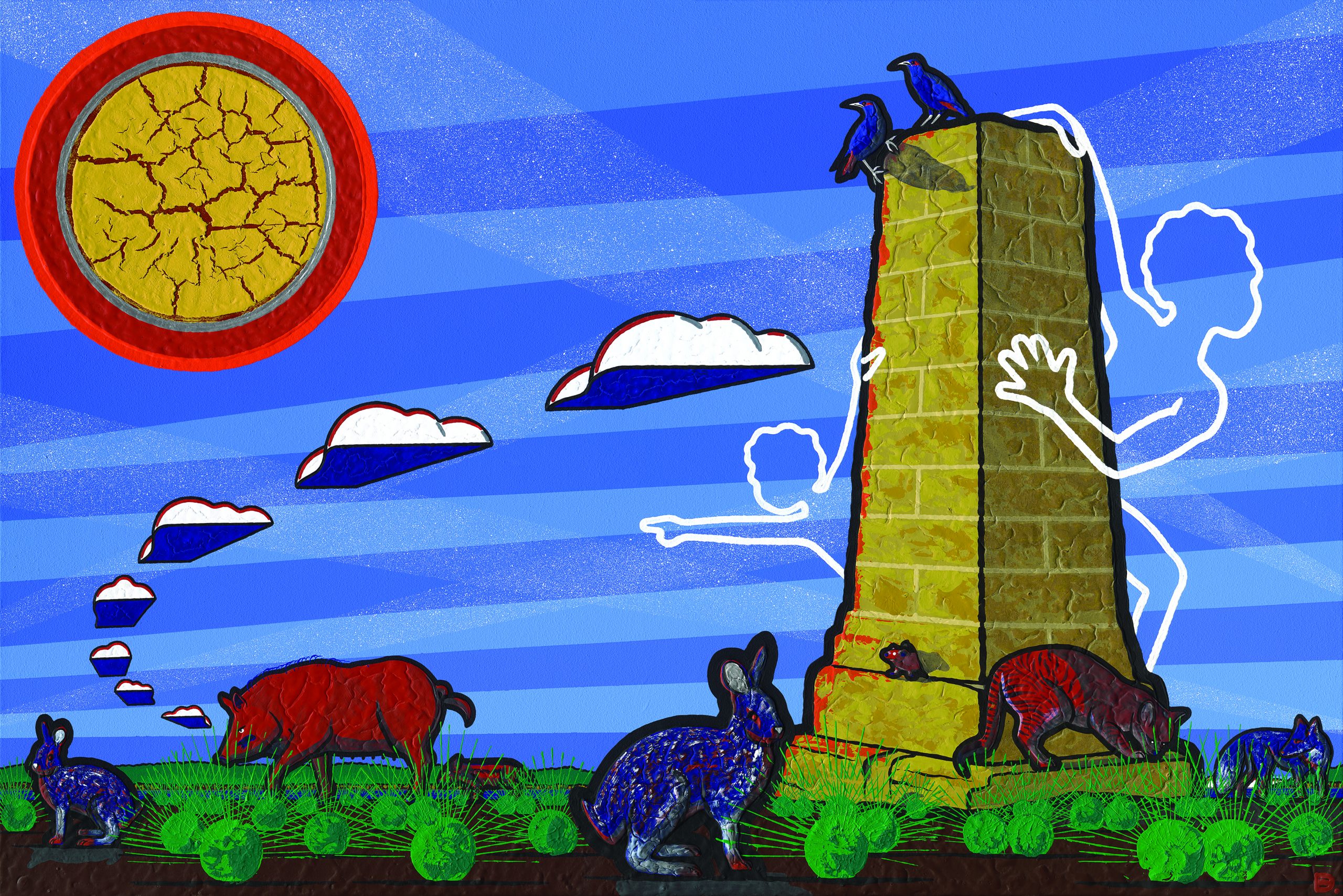 Much is Rife, Blak Douglas, 2021
Art Write Light is generously supported by the Balnaves Foundation.