Story Factory | Stories | Big Projects | Art Write Light | Art Write Light 2021 | The Sounds of Crimson Flames
The Sounds of Crimson Flames
By Thanh, Stage 5
Art Write Light 2021 is a  creative writing project curated by Story Factory, in collaboration with visual artist Blak Douglas. During the program, students from Bonnyrigg High School and St Clair High School were introduced to the work of Blak Douglas, and created written and audio pieces responding to his artwork.
The Sounds of Crimson Flames
The sun looks like a crimson flame in the sky. The bright sunlight from the sun seemed to make me hear its uwuu uwuu uwuu.
Monologue

Once upon a time, Anna was my best friend. She's the daughter of a prestigious family, everyone thinks she's the one living in a happy family but who knows the depths of her story…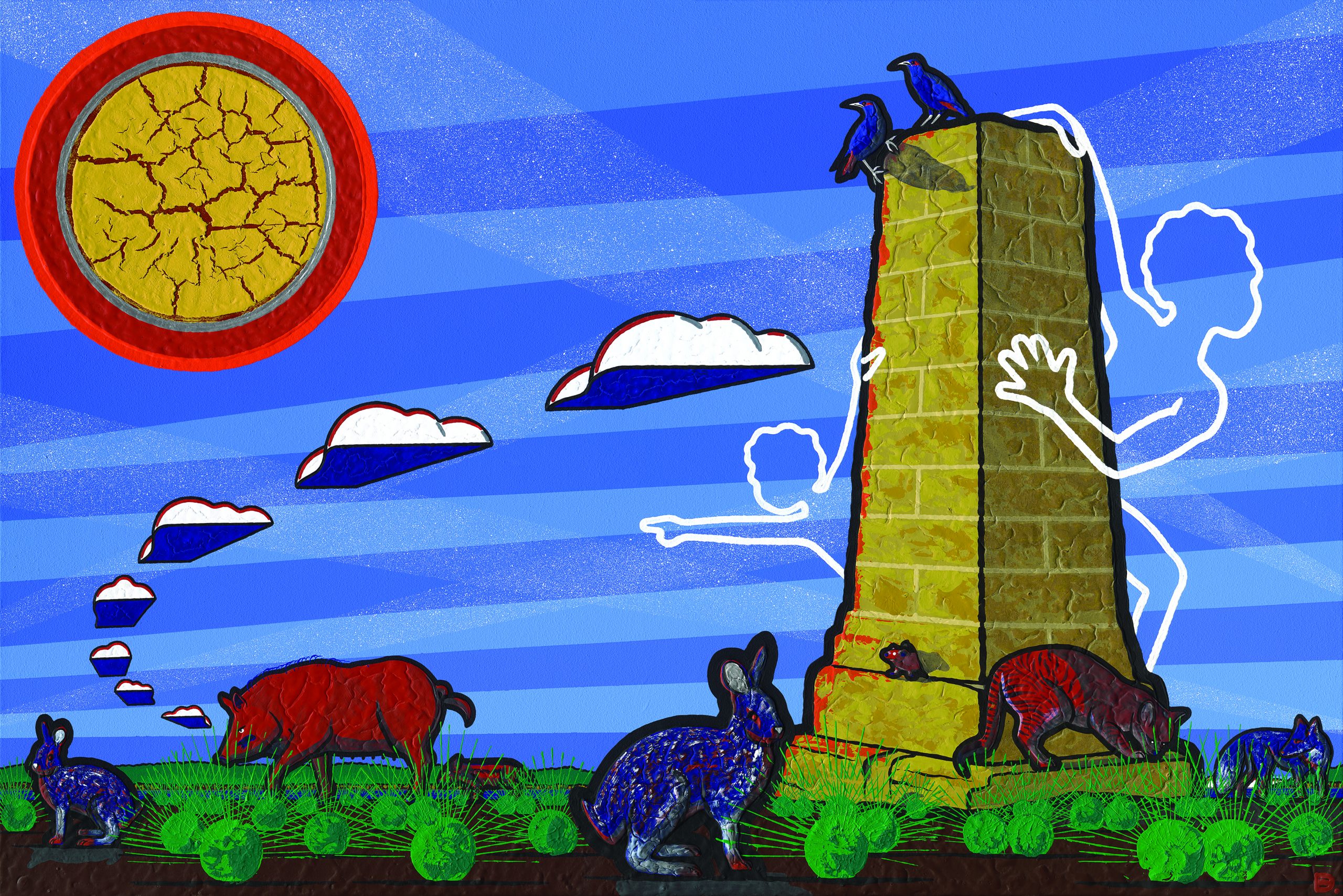 Much is Rife, Blak Douglas, 2021
Art Write Light is generously supported by the Balnaves Foundation.