Story Factory | Stories | Big Projects | Art Write Light | Art Write Light 2021 | The Unknown Valley
The Unknown Valley
By Yada, Stage 5
Art Write Light 2021 is a  creative writing project curated by Story Factory, in collaboration with visual artist Blak Douglas. During the program, students from Bonnyrigg High School and St Clair High School were introduced to the work of Blak Douglas, and created written and audio pieces responding to his artwork.
The Unknown Valley
The savannah trees rustled in the mysterious open valley. It's almost like I can hear the sun crackling and screaming. What was happening to me?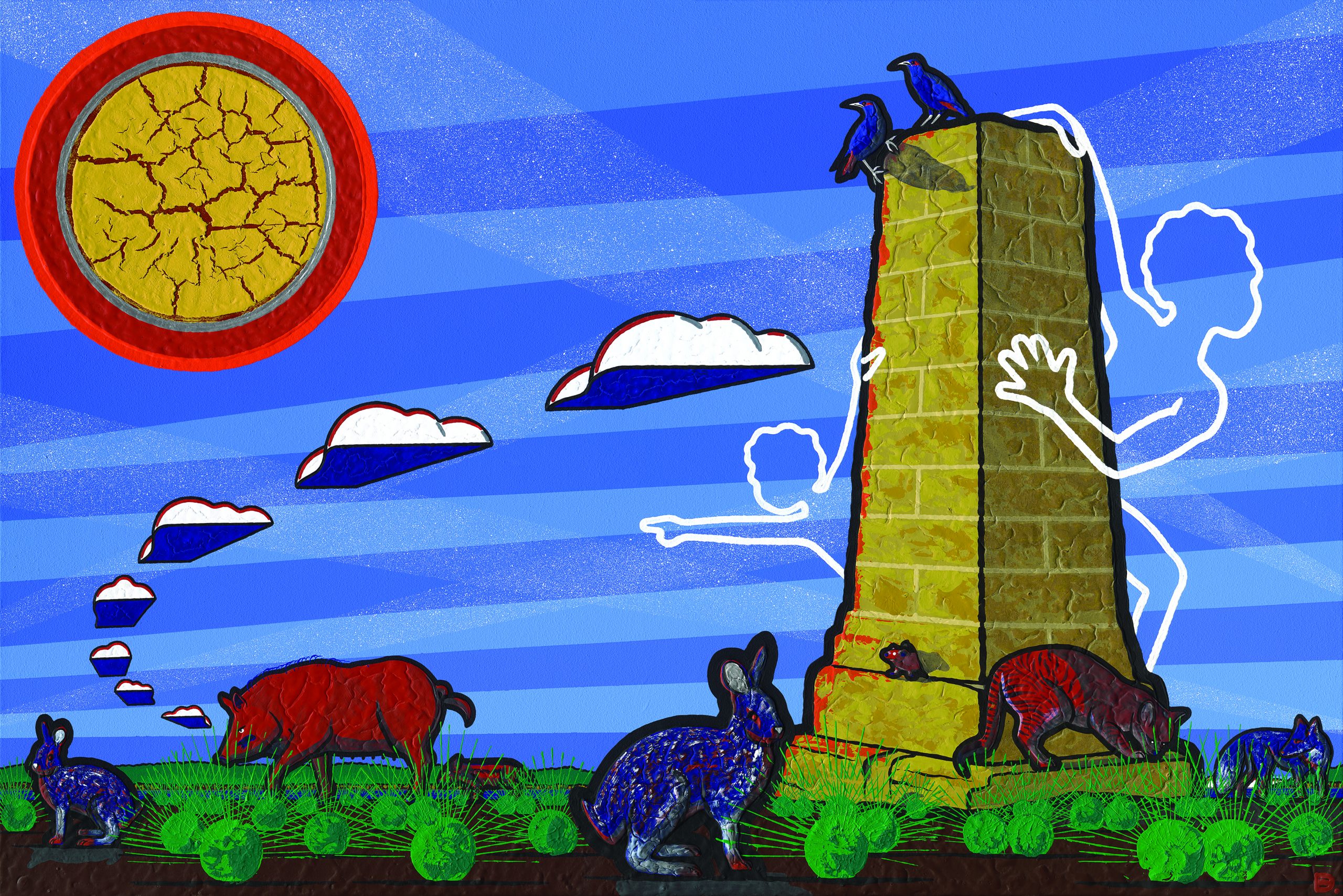 Much is Rife, Blak Douglas, 2021
Art Write Light is generously supported by the Balnaves Foundation.