Story Factory | Stories | Special Projects | Art Write Light | Art Write Light 2021 | What is Happening?
What is Happening?
By Mati, Stage 5
Art Write Light 2021 is a  creative writing project curated by Story Factory, in collaboration with visual artist Blak Douglas. During the program, students from Bonnyrigg High School and St Clair High School were introduced to the work of Blak Douglas, and created written and audio pieces responding to his artwork. The audio you're about to listen to features a young writer from the program reading an extract from their work.
LISTEN TO THE AUDIO OF THE STORY
What is Happening?

Wind is blowing around, leaves are falling from trees, the weather is getting cooler, animals are walking around the farm looking for shelter to hide.
Monologue 
I was born in Iraq in the year 1995 when president Sadam Hussain was ruling over Iraq. War was still around, and my dad was a soldier and was killed before I was born, and that was the reason my name is Ahmad. I had to protect my family because I was the oldest out of my siblings, and I was more experienced with using guns and hand to hand combat. I saved my family multiple times from terrorists, but one day, when the sky was full of clouds around the village, I was getting food and water for my family. There was an attack in the village, and my family was killed. When I walked in I was shocked at what I saw. My family was killed. I did not know what to do. The only family members that I had were gone. 
3 weeks after my family was killed, I decided to leave the country and start a new life. So I called my uncle who lives in America. 2 years later, I arrived in New York. I was happy to see my uncle and cousins who welcomed me into their family. It was so different to my home country. After some time, I found a job as a cashier in a restaurant. I didn't get paid much but it was good enough.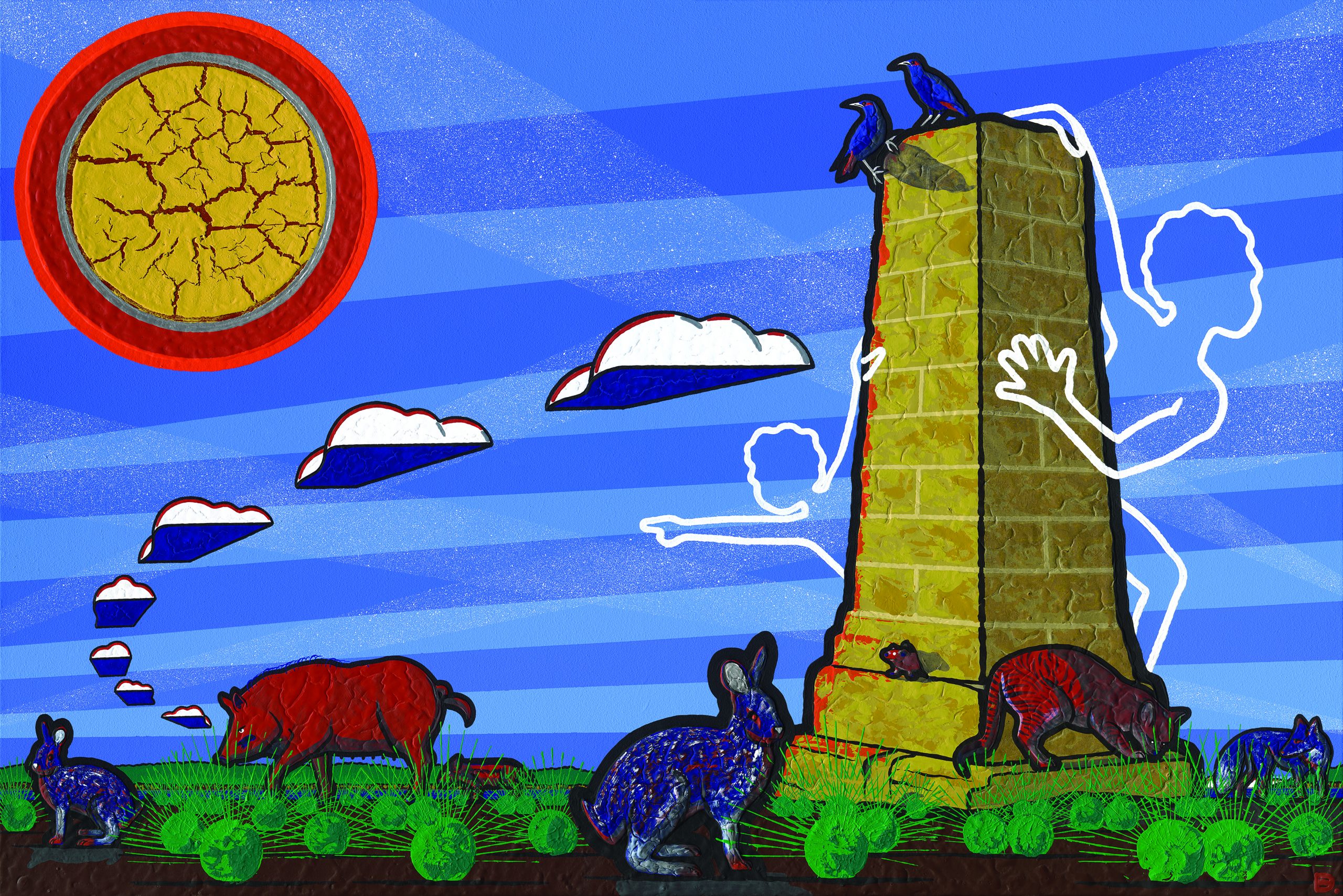 Much is Rife, Blak Douglas, 2021
Art Write Light is generously supported by the Balnaves Foundation.