Story Factory | Stories | Special Projects | Art Write Light | Art Write Light 2021 | What Was Indigenous Land
What Was Indigenous Land
By Amelia, Stage 5
Art Write Light 2021 is a  creative writing project curated by Story Factory, in collaboration with visual artist Blak Douglas. During the program, students from Bonnyrigg High School and St Clair High School were introduced to the work of Blak Douglas, and created written and audio pieces responding to his artwork.
What Was Indigenous Land
The sizzling sun, the whistling wind and the scraping claws of animals passing is all that is left from the Indigenous land. 
Monologue
The truck reverses closer and closer. At the back of my drift I sit and wait, what will happen next is unbeknownst to me. As I watch, I start to ponder.
'What is happening? Who are these people? Where are we going?' All these questions in my head but I can't answer one. I hope it's not just me feeling like this. He looks scared too. And her. And him. We're all scared. On the bright side it is a very sunny day. The cold breeze is so calming and the crunchy dirt breaks so effortlessly beneath my feet. Maybe this won't be a bad thing. Maybe they're taking us to a better farm with more food, and water, and wonderful, fresh grass to play in. Maybe this is for the better. For all of us.
Suddenly, I find myself somewhat excited to board this truck. I've heard tales of what happens on the other side.
The transporters slowly move us along, one by one, to get onto the truck.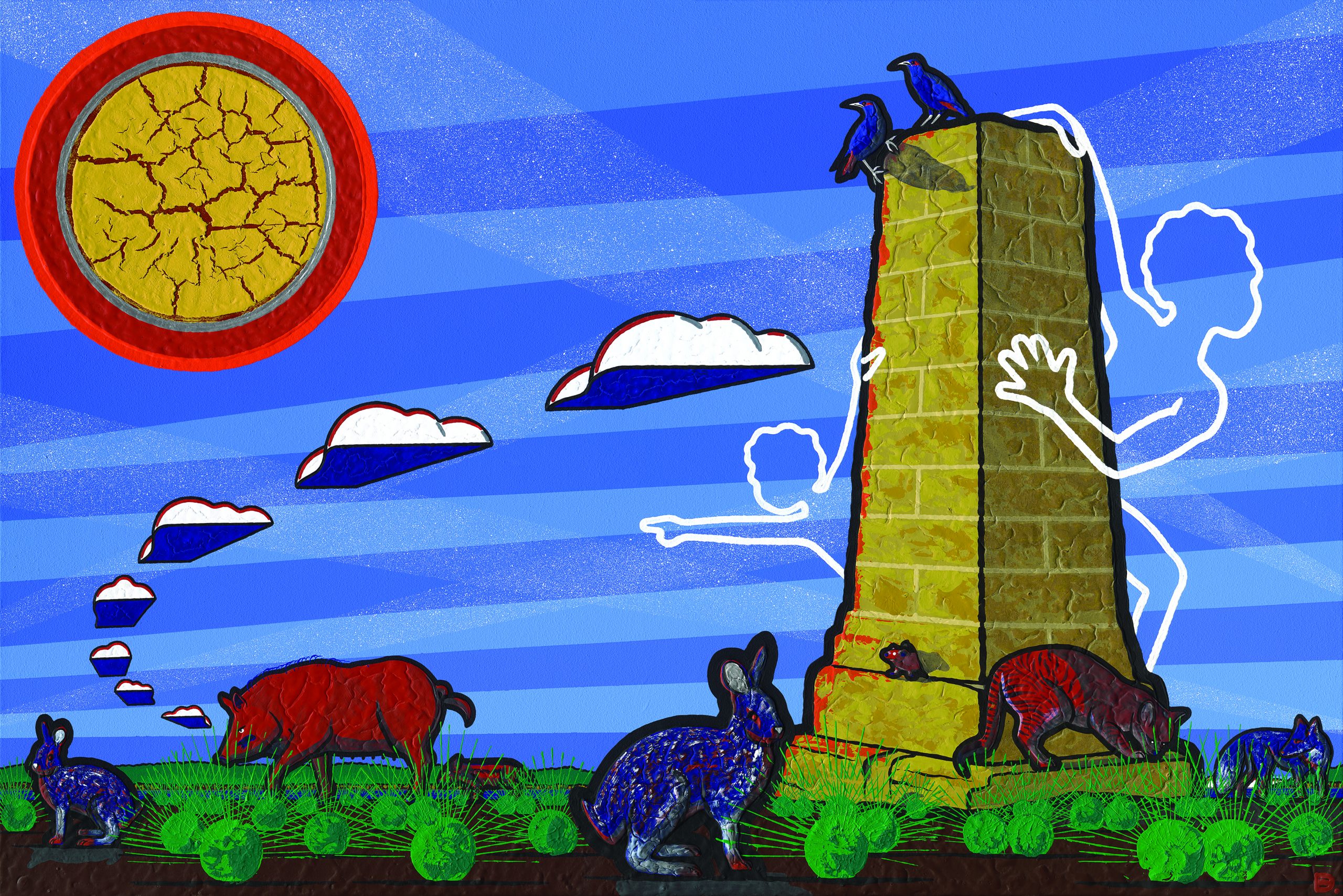 Much is Rife, Blak Douglas, 2021
Art Write Light is generously supported by the Balnaves Foundation.