Story Factory | Stories | Special Projects | Art Write Light | Art Write Light 2021 | Who Is There?
Who Is There?
By Matilda, Stage 5
Art Write Light 2021 is a  creative writing project curated by Story Factory, in collaboration with visual artist Blak Douglas. During the program, students from Bonnyrigg High School and St Clair High School were introduced to the work of Blak Douglas, and created written and audio pieces responding to his artwork.
Who Is There?
Footsteps echoed in the cave, ominous and coming closer. She shook as the wolves began howling. She needed to get home before something bad happened.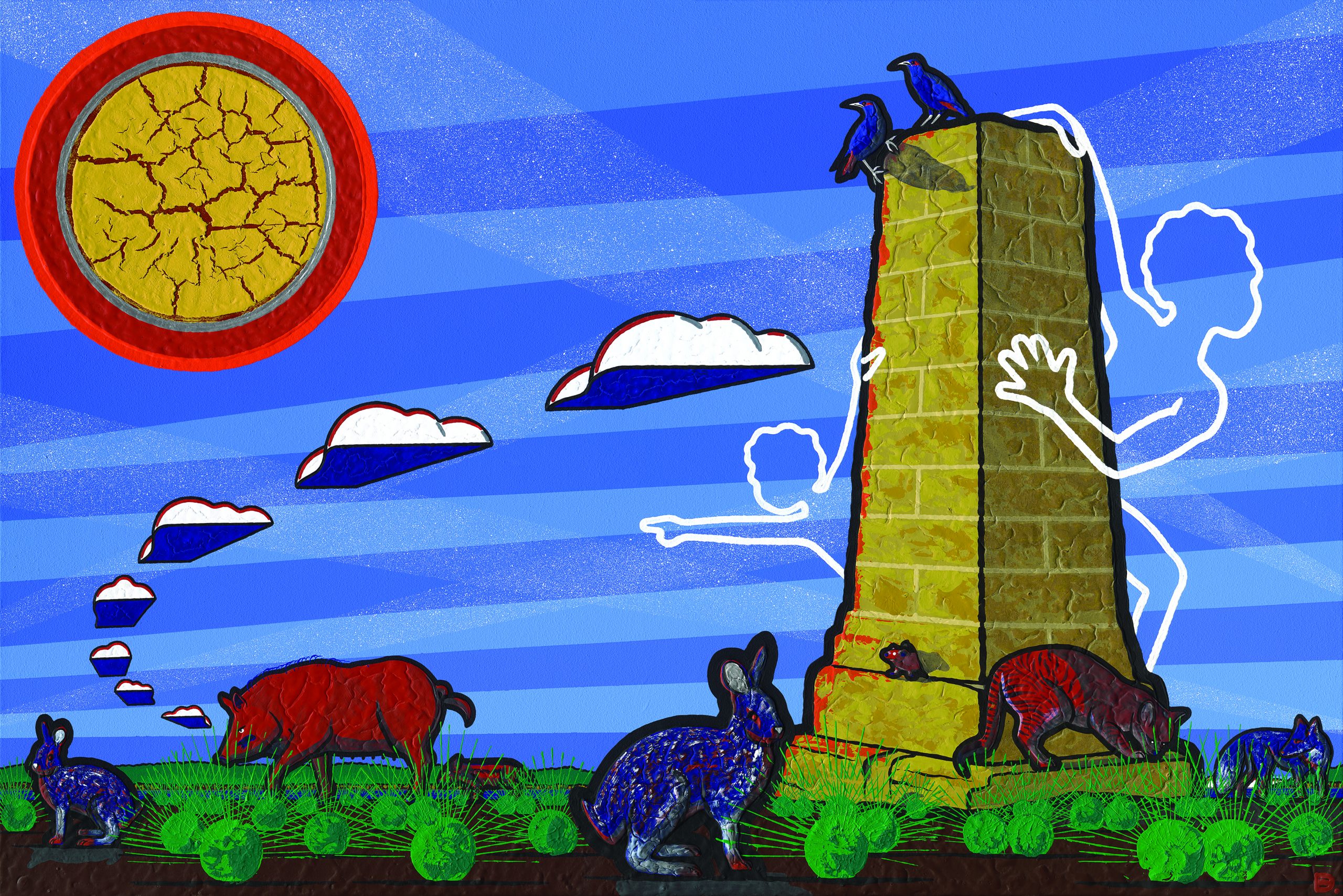 Much is Rife, Blak Douglas, 2021
Art Write Light is generously supported by the Balnaves Foundation.