A season of thanks from the Sydney Story Factory: Day 4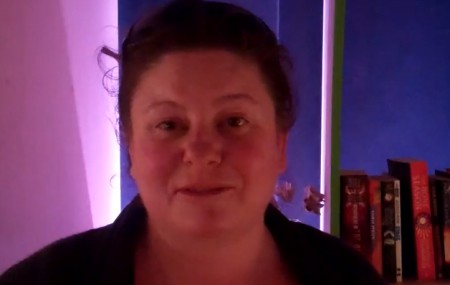 It's day four of our season of thanks - our second last day - and we'd like to introduce you to Jody, the mother of one of our most regular students. You've already met Bella, a seven-year-old girl with autism who is an extraordinary storyteller (if you missed her story, click here). And on Friday you met Annie Baxter, one of our 1,000+ awesome volunteers (click here).
Today, Jody thanks all our volunteers and supporters for making the Sydney Story Factory available to her son, Sebastian, aged 12. Sebastian started coming to us when we opened, and it would be fair to say he was, well, reluctant. But Jody kept encouraging him and soon Sebastian got to know our dedicated tutors and staff. Now he's a regular, cheerfully coming in a couple of times a week, and he writes pages and pages of wonderful work. An extract from a recent story is below. Click here to watch Jody's heartfelt thanks to you all.
This is an edited extract from Sebastian's story, El Dorado: be careful who you trust, written in an after-school program last term.
     The explosion rings through the air. Viper I smiles to himself. The operation is going according to plan. He reaches into his pocket and pulls out a little cylinder with a little hole on the back and ancient engravings over it. He sighs to himself because he can't understand the markings on the cylinder. He pulls a transmitter out of his other pocket, calls Viper II and asks, "How did the raid go on the Gaalikan laboratory?" "It went just like you said it would," said Viper II; "I have the inner positive transponder magnet and inscription reader." "Good. Meet me in Mexico in a week," responds Viper I, and hangs up. Viper I smiles to himself because while VII is on his way to Mexico, he will become the new Viper Chancellor.