Teen Writing Comp - Two Week Extension!!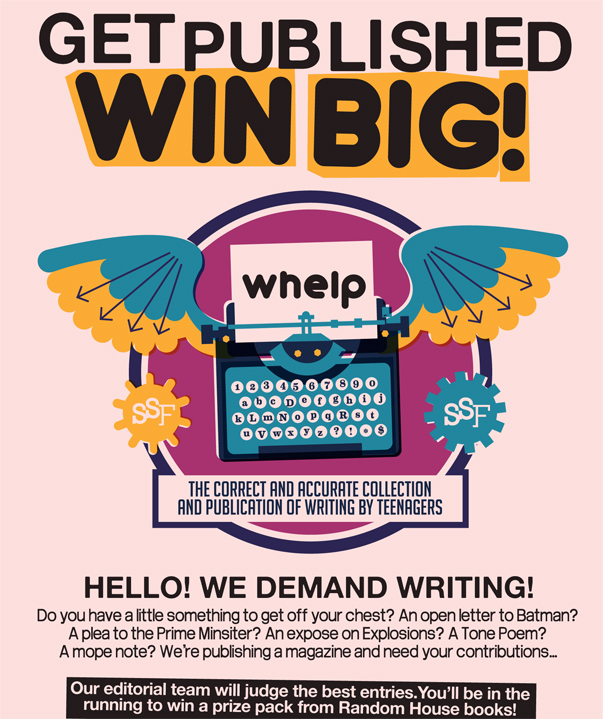 Late breaking news teenagers...you now have until Tuesday 12th of March to enter our writing competition!!  
Open Letter to Teenagers 
One Direction are pregnant! Yes, all of them, even the little guy.
Now we've got your attention stick with us for a few seconds while we try to convince you to enter our writing competition. It's not a school assignment, we promise. No one will get upset if you have some fun.
We're after stories, poems, rants, personal essays, open letters, random thoughts, recurring dreams, super-brainy blog posts, a list of the things you wish you'd said yesterday, fashion updates from the world of slip-on sneakers, advice to your parents, pets and future self - anything goes!
Tick any of those boxes?
Click here to get all the submission details. Then, get writing and send us your entry. Or at least send us something and we'll do our best to pretend it's an entry.
Forget punctu...actually no, better use some punctuation. The other things to remember are: make sure it's something you'd be bothered reading and check you're between 13 and 18 years old.
Oh, and make sure you stay under the 1000 word limit, because like you, the judges have the attention span of a goldfish.
Speaking of goldfish, did we mention a selection of the entries will be published in a new magazine - whelp, due to hit the internet and shops April/May 2013.
And, last thing we promise, if you'd like to join the editorial team for the first issue of whelp come join us at the Sydney Story Factory, for the Magazine workshops, Tuesdays after school during term one.