Winner!!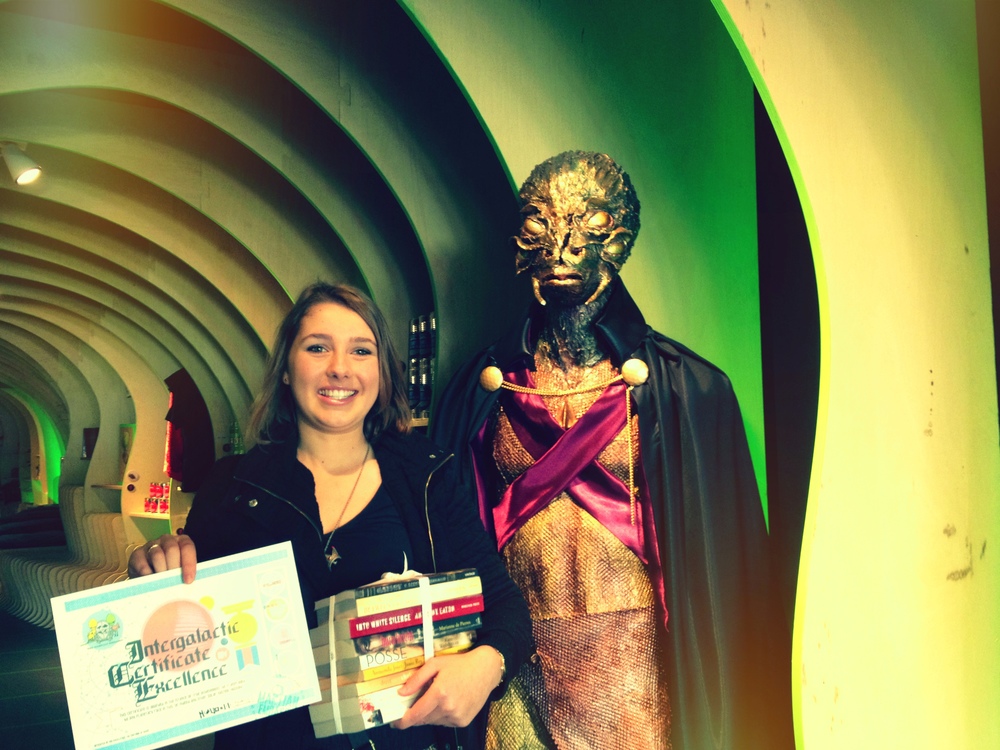 We love a smiling face! Meet Natalie, a year 11 student, fabulous young writer and winner of our very first writing competition. Read her piece, "Dear Parents" in the first edition of whelp, the SSF magazine of teen writing. Congratulations Natalie!
Congratulations also to Tom our second place winner for his poem, "What if?"
Thanks to our generous friends at Random House for providing Natalie with her prize - a magnificent collection of novels.
Keep an eye out for the first edition of whelp and more writing competitions, soon, soon, soon.