The Martian Embassy and Gift Shop is now online!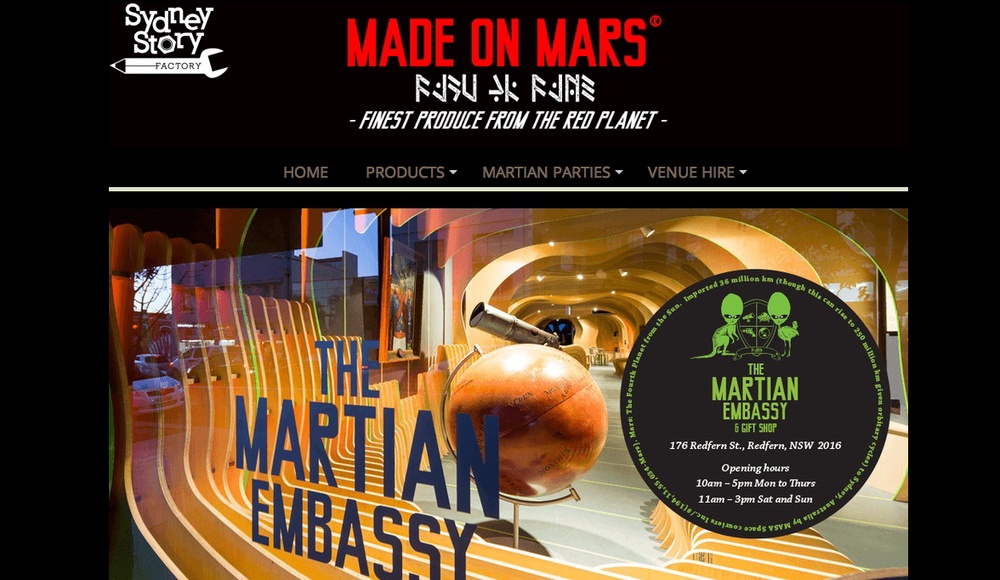 Yes that's right - just in time for Christmas, the Martian Embassy and Gift Shop is online! Need a tin of gravity for Great Aunt Mabel? Some Puny Humans for Cousin Fred? We've got 'em right here. We also have new lines for you to check out (Shakespearean magnetic poetry, anyone?) plus everyone's favourite stocking fillers, the Martian Embassy Library Bag and Water Bottle. There are many people to thank for the creation of the site: our excellent volunteer Carla Kuipers for her Shopify expertise; Pete Baker at the Glue Society for the wonderful design and graphics; Jennifer Soo and Domino Postiglione for the lovely pics; and Matt McKay and Rob Kawalsky for guidance early on. Buckets of Martian thanks to you all.
As an extra-awesome launch special, we are pleased to present this delightful Christmas card, made for us pro-bono by the generous folk at AHD Paper Co. Stock up now and thrill your friends, while also supporting our free writing programs. Thanks AHD!