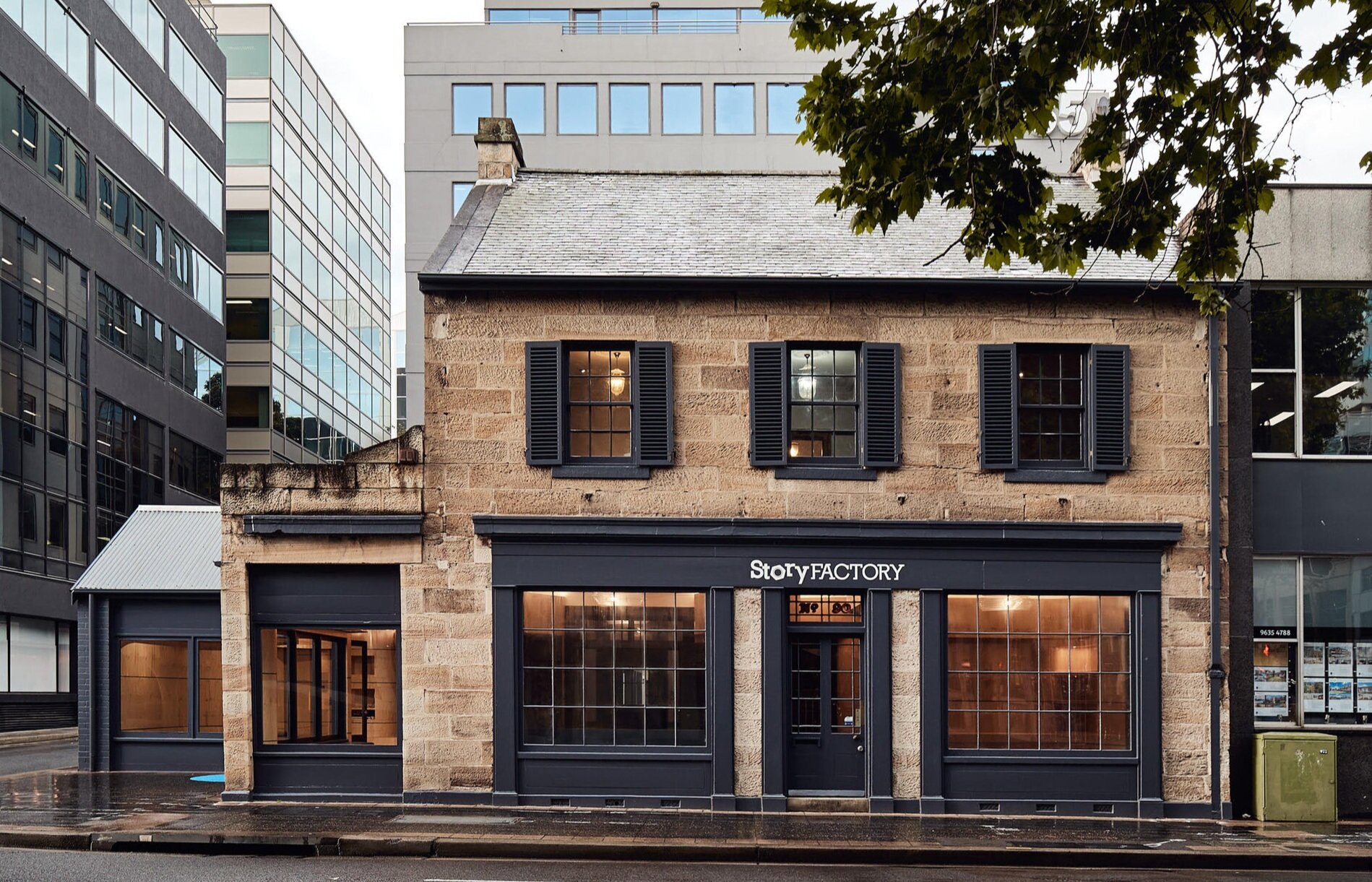 Announcing our Writers in Residence program
04 Mar 2020
We are thrilled to open the doors to Story Factory's inaugural Writers in Residence Program. We are offering eight emerging to established writers a safe, inclusive place to write and share ideas, so they can make a contribution to the future of Australian writing.
In 2018, Story Factory Parramatta opened in a beautiful heritage-listed 1830s cottage. Formerly a family home, lolly shop, and kung fu studio, it's now a one-of-a-kind Dream Lab where young people from across Western Sydney come to write, share their ideas and discover a love of literature.
The entire upstairs floor of this building will be dedicated to our Writers in Residence Program. Each writer will be given a workspace, wifi and access to printing facilities. Additionally, the writers may occasionally be invited to participate as paid guest authors at Story Factory workshops for young people, inspiring them to pursue their writing aspirations. They can also volunteer as tutors, if they choose, although this is not a requirement.
The eight residencies will run till the end of 2020 and will be allocated through a competitive application process. Up to four places will be given to graduates of Story Factory's Year of the Novella and Year of Poetry Programs, with the remaining places open to writers at any stage of their career, from emerging to established, working in any genre.
The judges will prioritise stories that haven't been told before, and voices that aren't heard as loudly as they should be.
The selection panel will be comprised of Story Factory's Storyteller-in-chief Richard Short and Story Engineer Bilal Hafda; writer Roanna Gonsalves; and publisher Alison Green from Pantera Press.
To apply, each writer (18 years and older) must complete the application form below, and submit their CV and a sample of their work. Please note that writers must use the space regularly throughout the residency or their spot may be given to someone else. Unfortunately, as this is a heritage building, there is no disabled access.
Queries should be directed to jane.han@storyfactory.org.au and applications submitted by 13th March 2020. Successful applicants will be notified by 20th March, and will be inducted into the space on 1st April 2020.
The Writers in Residence Program is generously supported by The McLean Foundation, The Nelson Meers Foundation, The Key Foundation and Pantera Press.