Here at Story Factory we rely on a group of dedicated volunteer writing tutors to help with our mission of bringing the power of writing, confidence and creativity to young people across NSW. We work closely with schools to lead fun and engaging writing workshops for kids aged 7 – 17 from under-resourced communities.
Benefits of volunteering
Make a meaningful difference.

Help amplify the voices of young people from under-resourced communities.

Work with students in primary and/or high school.

Learn from leading creative writing and literacy experts. 
Volunteer stories
We're shining a light on our amazing volunteers and their unique stories.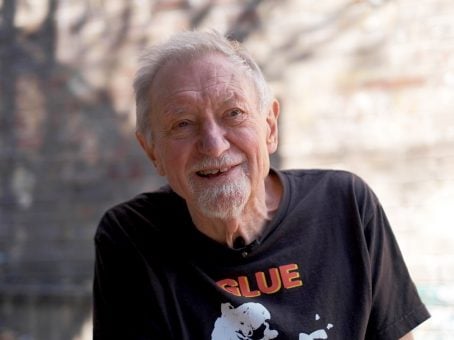 Meet Philip
Philip has been part of the Story Factory community since we started running in-person workshops in 2011! He has given 600 hours of his time to help kids write and is one of the longstanding volunteer tutors at Redfern Jarjum College.
In Philip's own words: "Volunteer at the Story Factory and you'll get as much, if not more, out of it than the kids themselves and you go home every week thinking that was a real high spot of my week."
Watch Philip's video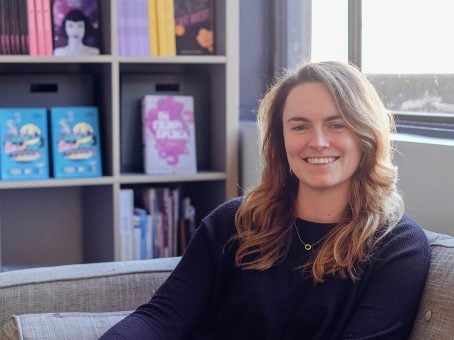 Meet Alex
Alex has been part of the Story Factory community for over three years. During that time she has completed over 130+ volunteer hours assisting our Storytellers in-person, online and behind the scenes.
In Alex's own words: "The volunteer community is just so beautiful and it's really nice to be a part of that. There's just so many different parts of the experience that I do find really inspiring. I would say if you're thinking about getting involved as a volunteer at Story Factory, do it. It's been like hands down one of the most rewarding things I think I've ever done."
Watch Alex's video
If there's one thing the Story Factory achieves beyond improved literacy, it's showing kids there are adults who trust them and value their ideas.