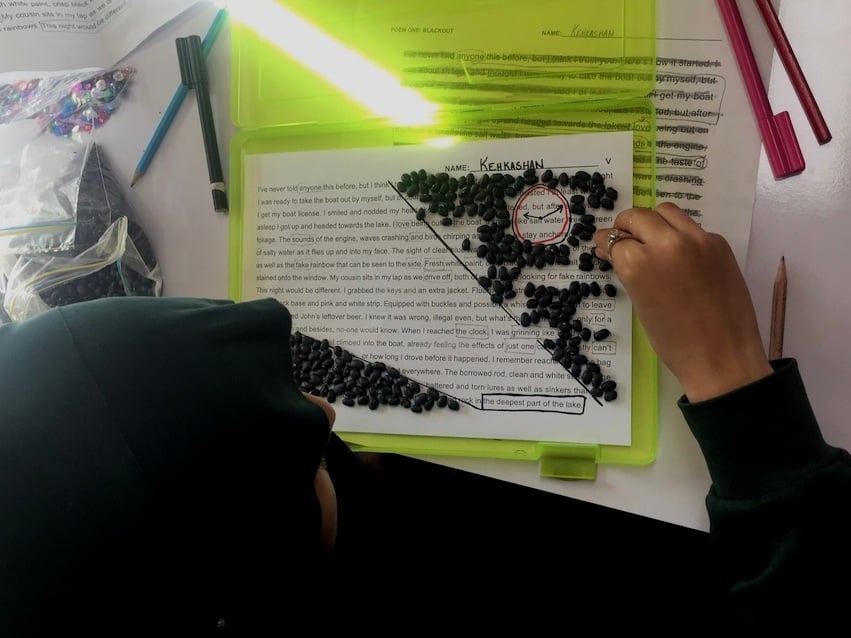 Art Write Light: the second phase
30 Aug 2019
In the second phase of Art Write Light, our year-long collaboration with Bangarra Dance Theatre, we're offering free poetry workshops to schools in Western Sydney.
Art Write Light 2019 is a creative writing project curated by Story Factory, in collaboration with Bangarra Dance Theatre and dancer, choreographer and educator Kaine Sultan-Babij.
The aim of the project is to create opportunities for students to creatively respond to the work of living artists, and each other, and for this to inform and enrich their approaches to writing and storytelling.
The project began when Sultan-Babij was commissioned to produce a new dance piece. In Term 2, he premiered Unborn, a short dance work exploring the caterpillar Dreaming of his Arrernte heritage. High school students then produced writing in response to this work, and to Sultan-Babij's life, exploring themes of identity, belonging and ambition.
What we are offering now:
In the second phase of the project, in Term 3 and early Term 4, we are offering free one-off, two-hour creative writing workshops to eight primary and high schools in Western Sydney.
In these workshops, students will create new texts using the writing produced in Term 2 in response to Sultan-Babij's work. Students will learn about and use erasure techniques (think the Blackout Poetry of Austin Kleon taken to the next level!) to create new poems and micro-fictions.
The writing produced by the students, along with a second dance piece created by Sultan-Babij in response to the students' work, will then be incorporated into a light-based installation to be launched at a special event at Story Factory Parramatta in mid Term 4.
This event will be open to the public from Thursday 7 November (launch) until Saturday 9 November 2019. All students involved in the project will be invited to attend.
Art Write Light is generously supported by The Balnaves Foundation.
Audience: students in Stages 3-5 in Western Sydney schools. If you're at a school serving high populations of marginalised young people (FOEI above 100, or ICSEA below 1,000), contact us on info@storyfactory.org.au and we'll book you in.