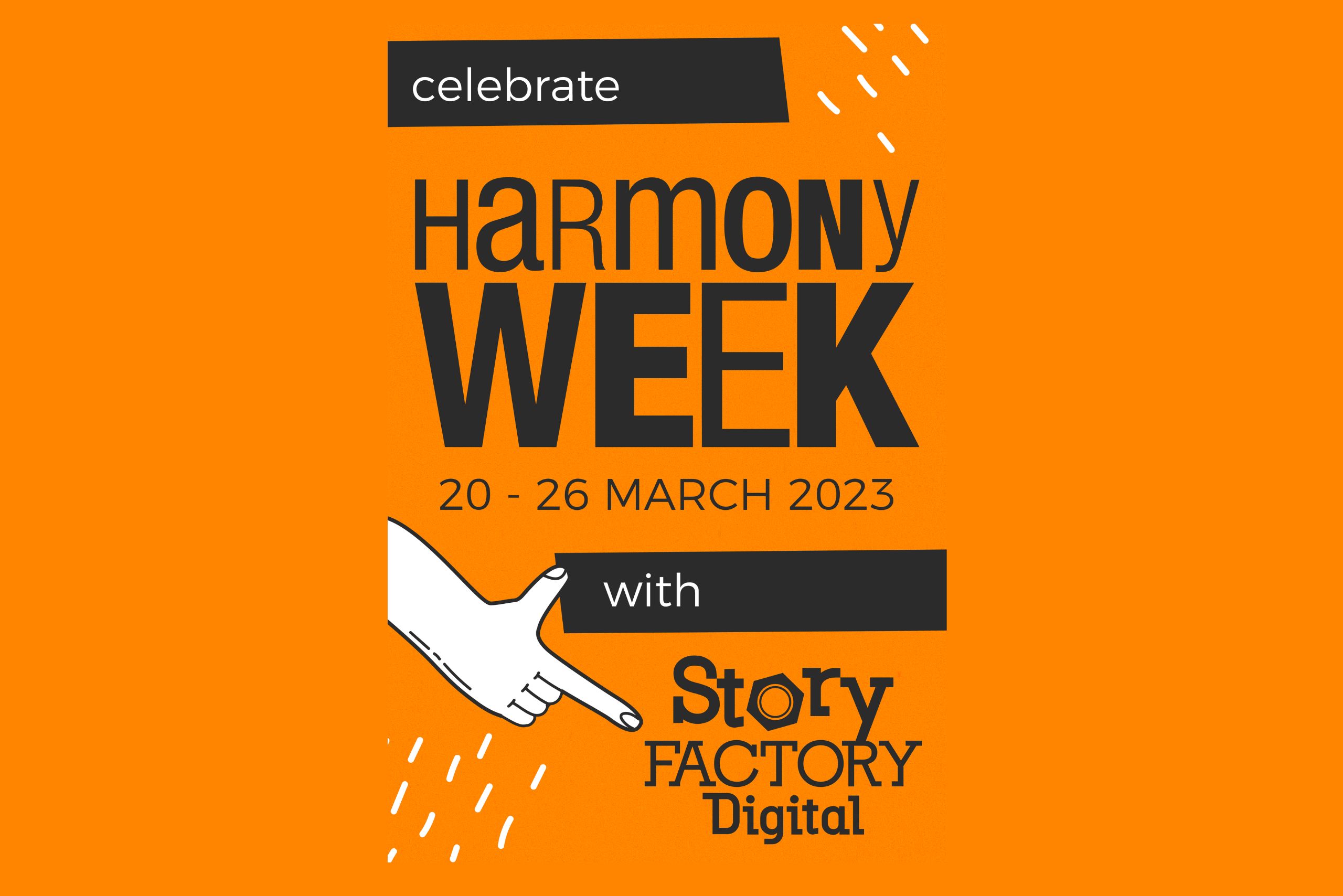 Free Story Factory Digital Workshops for Harmony Week
20 Feb 2023
Story Factory digital partners with schools to deliver creative writing programs that bring out the best in your students. Our programs are grounded in a robust pedagogical framework that ensures consistency of literacy outcomes and impacts for students of all ages, abilities and backgrounds.
This Harmony Week Story Factory Digital is offering schools the opportunity to celebrate with specially designed free, online creative writing workshops.
Our educators will enter your classroom via zoom to create a fun, safe and meaningful writing environment where students can unpack this year's theme – 'everyone belongs'. We will take students through a series of scaffolded activities that lead to a substantial piece of writing, and share ideas and resources that you can use to continue your students' writing journey after the program ends.
Click here for more information about Story Factory Digital and to explore the full suite of low-cost, subsidised programs on offer.
Years 3-4
The Sound of Harmony
1 hour online workshop
In this workshop, students will use sensory description to write a poem capturing the essence of harmony and belonging. Through discussion and ideation students will explore the places and sensations of belonging for themselves and each other.
Years 5-6
Anything That Gives You an Ounce of Harmony is Worthy of Celebration
1 hour online workshop
In this workshop students are introduced to the work of a contemporary poet of colour, Nikita Gill. They will discuss the importance of harmony and what it looks like in the world around them. Students will contemplate the ways they have been made to feel a sense of belonging and learn that it really is the small actions that count when it comes to creating harmony.