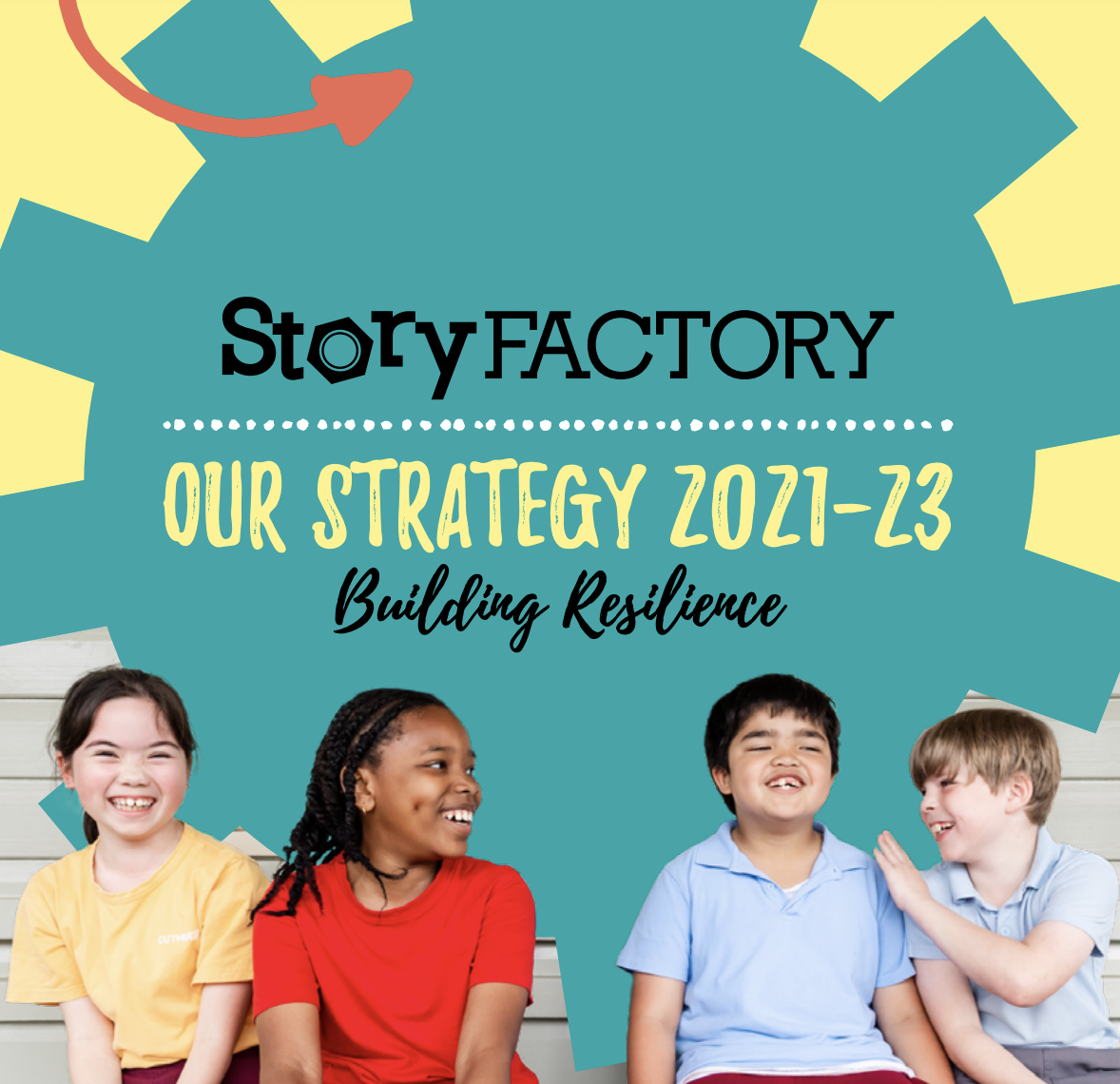 Introducing our 2021-23 Strategy
18 Feb 2021
Introducing our 2021-23 Strategy
Story Factory strategy documents are essentially three-act stories: a snapshot of the past, a stocktake of our present, and our hopes and goals for the future. When Story Factory put together its last strategy, however, none of us could have anticipated how the future would've turned out. Coronavirus was the big twist – the Darth Vadar reveal; the Red Wedding; discovering Bruce Willis is a [redacted]! – no one saw coming. (Well, no one except expert virologists and epidemiologists we all probably ignored for decades.)

As a result, 2020 presented huge challenges for parents, guardians, teachers and students alike. However, Story Factory was up for meeting the challenge, and forged new ways to foster literacy, confidence and creativity in young people – within strange new parameters. We delivered programs and workshops digitally. We continued to collaborate with schools when we could. We kept publishing kids' original stories. Which is to say, Story Factory adapted, evolved and grew. All crises are opportunities, and the pandemic delivered Story Factory an opportunity for our entire community to discover new ways to teach and learn.

Now we get to look forward to 2021 and beyond. Thrillingly, Story Factory now has two sites in Redfern and Parramatta, both of which are parts of a bigger network connecting kids through centres and schools across New South Wales, in person and online. And we cannot wait to welcome our legion of volunteers back, to again work alongside the kids and teenagers who matter most.
Story Factory's work has never been more important. With Covid-19 delays estimated to have set back kids in New South Wales several months with their education, we are more determined than ever to engage kids with their creativity, writing and literacy. We are ready to help expand their minds with lessons, workshops and programs that ignite their imaginations, pump up their communication skills and get them solving problems creatively. By getting involved and supporting us through your time or money, you're supporting that mission.

Like the kids and teenagers at Story Factory, the adults at Story Factory – staff, volunteers and the board – love stories too. We especially love tales about big challenges, overcoming the odds and bringing people together. But our absolute favourite stories involve visions of the future.
Here's ours.

Benjamin Law
Journalist, screenwriter, author
Story Factory board member