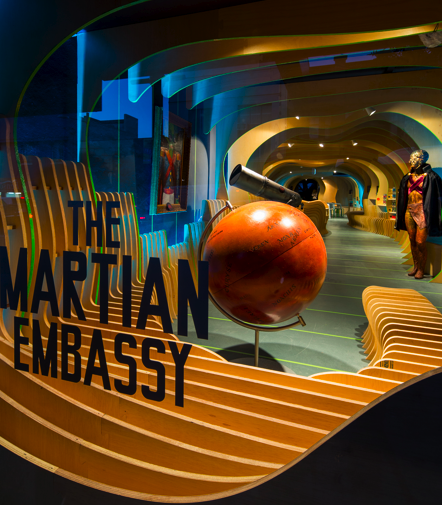 Martian Embassy – Open for Intergalactic Business!
23 Jul 2012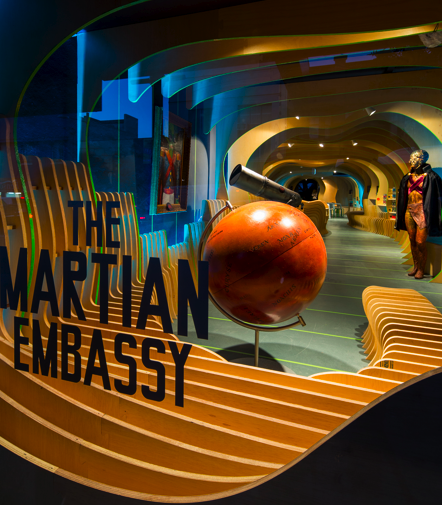 Greetings Earthlings! The Martian Embassy is now open for business.
If you need your Martian Passport stamped, or to pick up a tin of Gravity or a Human Disguise Kit, then this is the place for you!
UPDATE: You can now purchase all our inter-galactic goodies, including the finest produce from the Red Planet, over at our online shop. Find everything you need for the aspiring space adventurer.
If you maybe want to tell some crazy stories, report to a newspaper about the secret dolphin warehouse on Jupiter, create a recipe for peanut butter and chicken twisties pizza, make an animation about that time your Dad's pants split, or get help writing about something special, then the place for you is the Sydney Story Factory. It's located just behind the Martian Embassy, and is also open for business. Don't pester the Martians on the way through!
Photo by Brett Boardman
To see all the amazing people who helped us build this space, just click here. We thank them from the bottom of our oxygen breathing chambers.