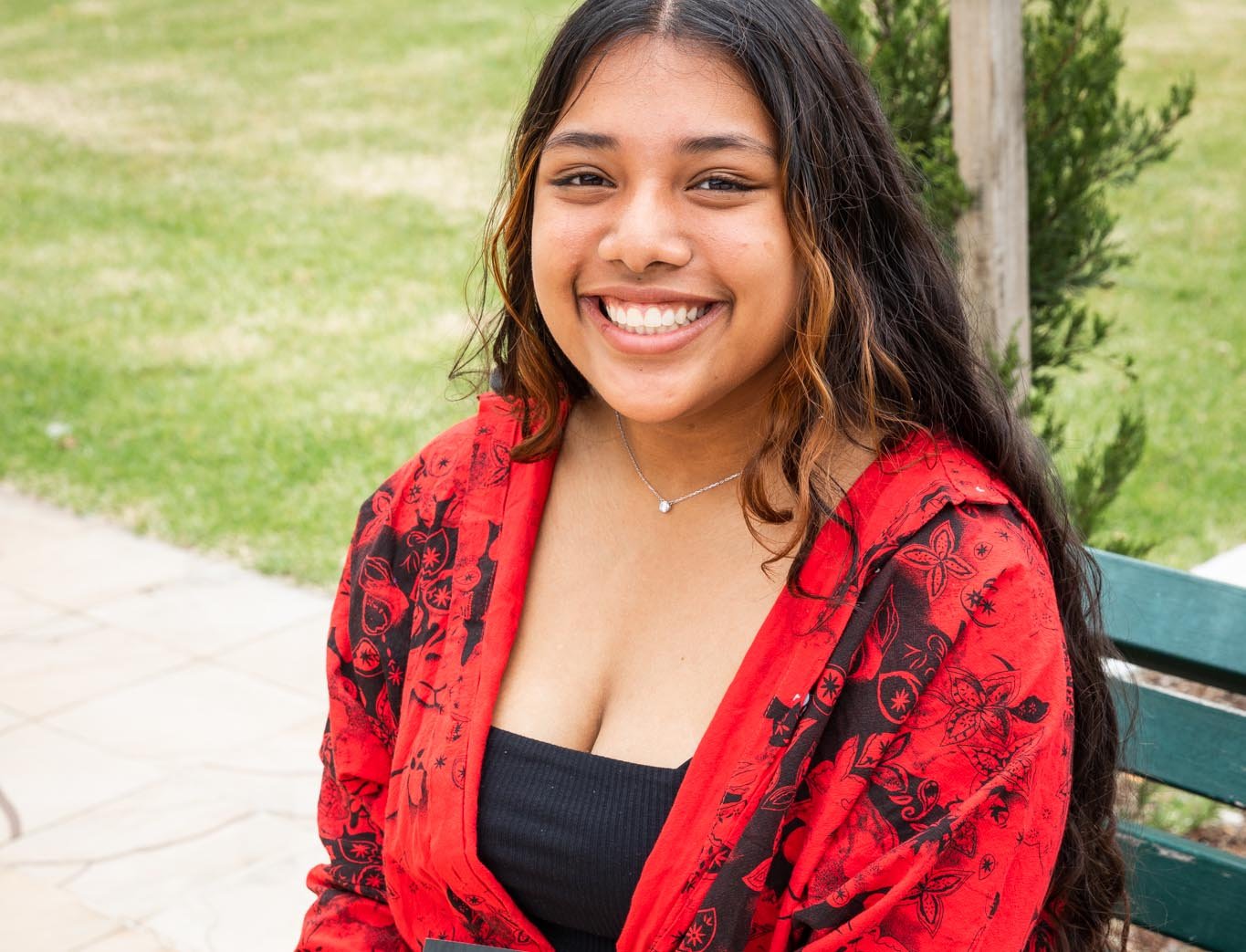 Meet Asha
23 Nov 2021
Asha is a young poet who has been writing with us for two years. Currently in Year 12 at Rooty Hill High School, Asha is just putting the finishing touches on her second collection of poetry, written as part of our Year of Poetry program.
Bilal Hafda, who works closely with our Year of Poetry students every year, describes her as having 'big sister' energy, and being a person who effortlessly acts as a role model for other students.
Being a role model while doing your HSC, writing a collection of poetry and during lockdown and a pandemic is a lot for any person, and Asha manages it with real grace and warmth.
We asked her why she chooses to spend so much of her free time in our writing program.
'The reason I spend so much time on this program, outside of school hours is because it gives me, especially as a year 12 student – and that was a heavy year, especially with COVID – it gives me time to breathe.
'I'm spending time with people who actually genuinely care about me and my work, and who are also only there to publish a book, and the connection there and the people there are so nice.
'It's also because I kinda want to influence other kids. Because obviously I am a Polynesian kid and there's not many Polynesians you see writing or coming into this industry, so I want to show kids, "hey! It's ok to come this way. I'm doing it, I can make it, and if I can you can too".
'I want to give them that little bit of hope, that they can go with the flow and risk it, even if there's family and friends who aren't supportive.
'And it's working because I've had kids messaging me saying, "wow, I want to do what you're doing!"
'And I'm like, "I know a place, and they would happily accept you!" and that makes me very happy.
'I want to see more people of colour and kids in general, out in this kind of industry. Representation matters!"
Thank you Asha for your time with us, your care of others and your poetry. All are gifts, just like this beautiful poem from your first collection with us last year.



the place I go back to
the place I go back to
where
do I go back to?
it is beside Nan's bed with my head pressed
into her fluffy blanket — tiger in the middle
(a blanket every ethnic family seemed to have)
is it at Mum's door peeking in to talk to her
even though I have nothing to say?
is it in the backseat of his car while I'm in his arms at 10:00 pm
listening to the soft sound of his heartbeat?
or is it in my bed
staring at the ceiling because my body
feels like a bundle of bricks
an attempt to hold me hostage
the feeling of not belonging
remains embedded
the place I go back to –
always changing
so where I go remains undecided
I wander through places
with familiar faces
in hopes of finding
a place that feels like
home