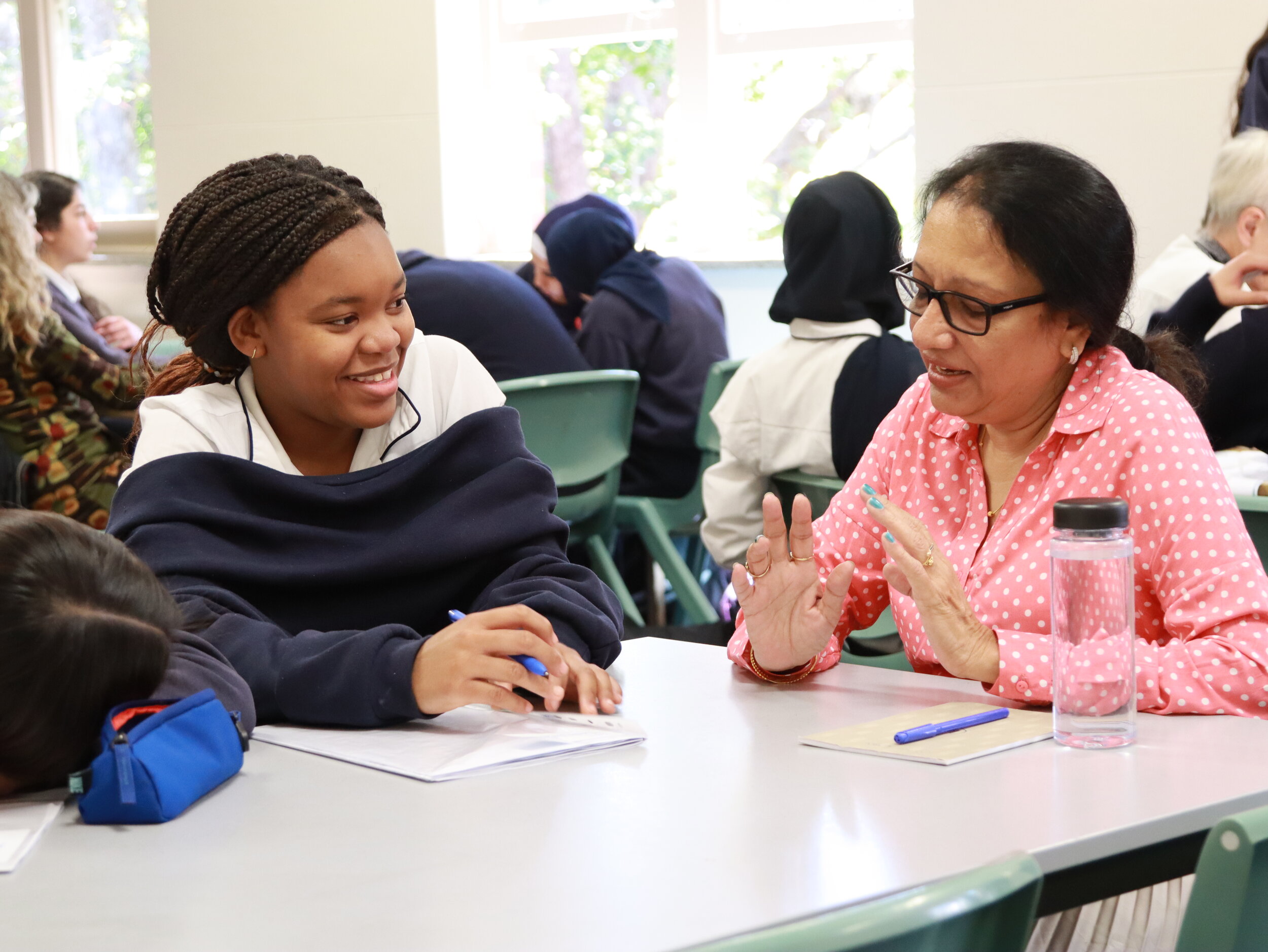 MEET NAFISA – VOLUNTEER PROFILE
06 Feb 2020
Nafisa has worked in education for more than 30 years as a teacher and principal. She left her job, in India, five years ago and moved to Australia to support her daughter and six-year-old grandson.
"When I came to Australia, I did some googling about volunteering opportunities in Sydney and I came across creative writing and Story Factory," Nafisa says.
"Honestly, at that time I thought it might not be for me as I've been a maths and science teacher and in society you get stereotyped. But I read about it thoroughly and decided to give it a try."
Nafisa is now glad she made that decision. "I think this is the best thing that could have happened to me, because I am thoroughly enjoying it and I think I have grown," she says. "One part is the joy, the happiness and the satisfaction, and the other is giving back to society."
Nafisa finds that the structure of Story Factory workshops makes it easier for her to assist the students.
"With Story Factory, the scaffolding and prompts are so beautiful, so by the end of the term the students are not even aware that they have come up with a piece of writing," she says.
"Among my group of girls at the last workshop, one of them was slightly different in the sense that she was less open compared to the others, but by the end she had a piece of writing and had even bought me flowers."
And the positive effects of volunteering at Story Factory workshops can flow both ways.
"Being with students gives me a high, and I never knew that I could be creative with writing and language. Thanks to Story Factory I have become a creative writer." – Nafisa