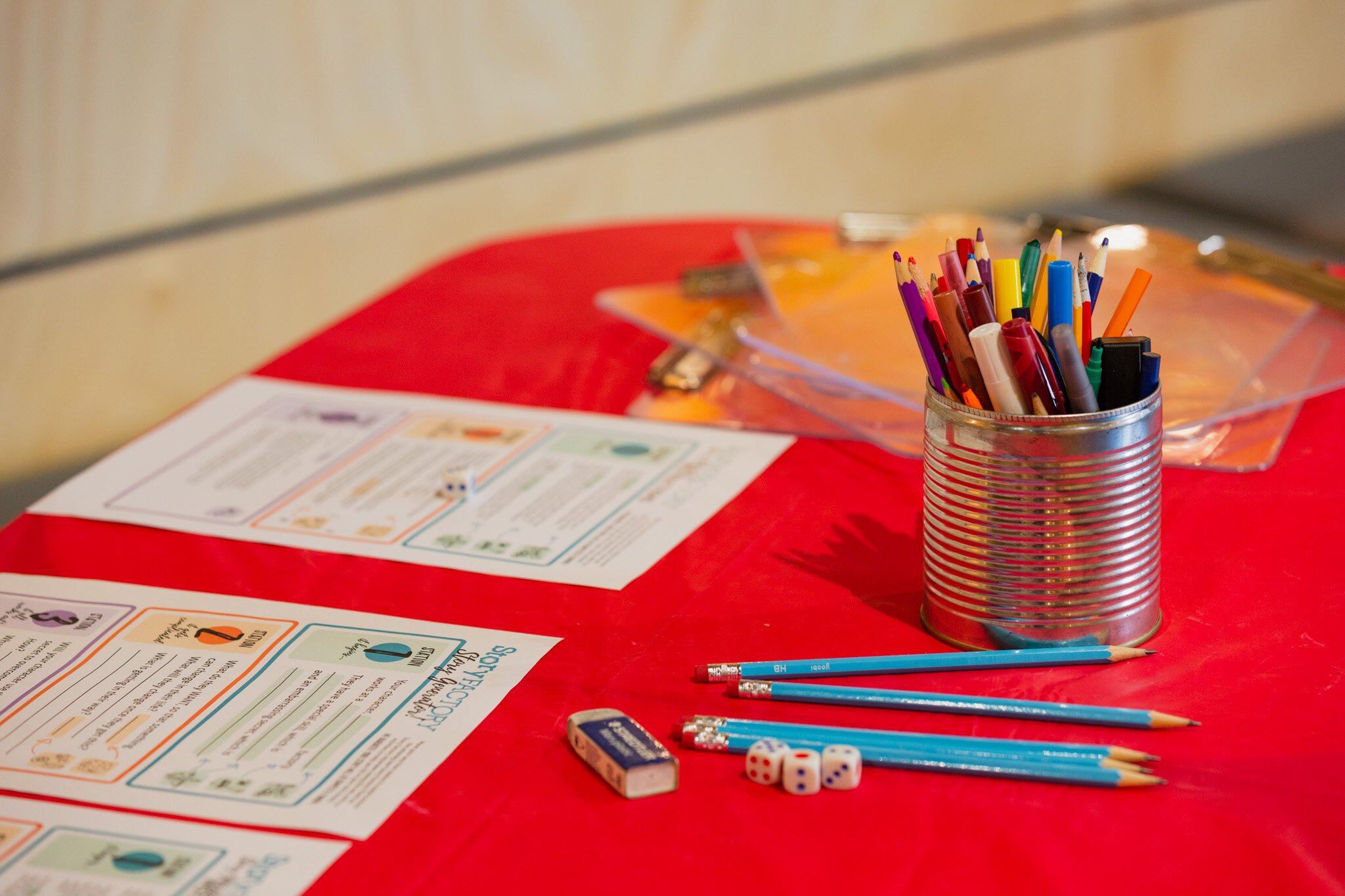 Story Factory Program Adjustments for COVID-19
17 Mar 2020
Because we, as always, want to prioritise the health, wellbeing and safety of our students, volunteers and all in the community, Story Factory has wound up delivery of Term One creative writing programs a little earlier than originally planned due to the fast-moving situation with COVID-19 in Australia.
This means that Story Factory staff will not be going into schools and partner organisations to deliver programs from next week (24 March 2020). Volunteers have already been withdrawn from all programs.
We are working closely with our school and community partners to ensure that all programs conclude with positive outcomes for our young writers – they'll receive typed and published copies of the writing they've been working on throughout the term, wherever possible, just like usual. We'll also provide extra worksheets for them to be able to continue writing at home in their own time.
We're now moving into planning mode for Term Two, and considering a number of options for continuing to engage marginalised young people in creative writing programs that inspire creativity and help them build confidence with writing.
These are difficult and worrying times, and we're very conscious that for many in the communities we work in there will be a number of challenges ahead. We will do all we can to support them and look forward to resuming our writing journey with them as soon as we're able.
Story Factory is committed to ensuring that the voices of marginalised young people are shared and celebrated. We will continue to publish and applaud their creativity, their ideas, and their wonderful words in the weeks and months ahead.
Stay tuned and stay connected with us via social media, and sign up to our newsletter to receive regular updates.