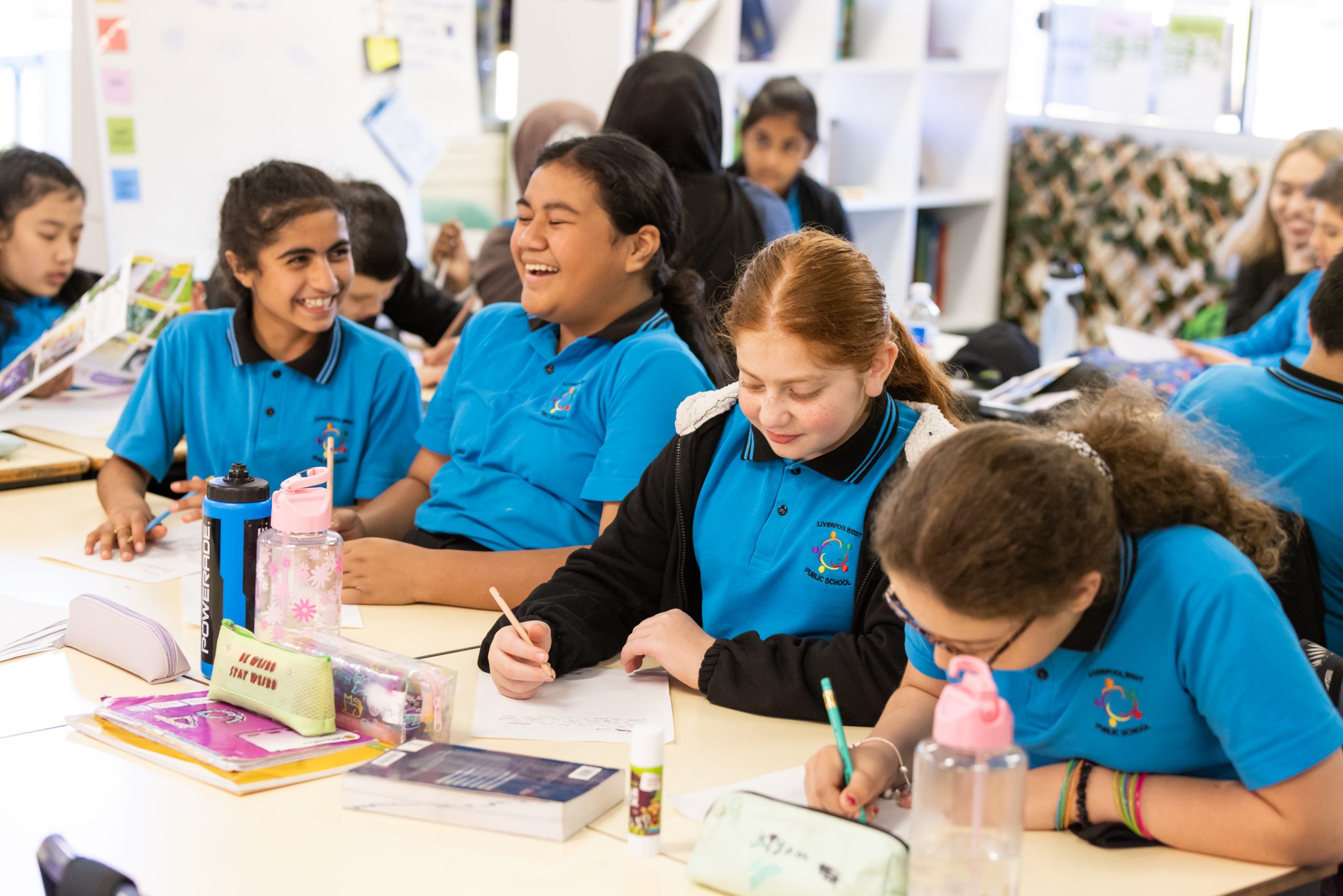 Our 2021-2022 Annual Report
06 Dec 2022
The financial year to June 2022 was the strangest period in Story Factory's history. For most of that time, our Redfern and Parramatta centres sat empty and we delivered our programs online, running live digital workshops with young people when they were home during lockdown and then when they returned to school. In most cases, we didn't resume face-to-face workshops until towards the end of the financial year, in April 2022. Even then, restrictions meant we were without the volunteer tutors who have always been such an important part of what we do.
But the great thing about stories is that they are malleable. They can be shared in person or online. And the act of sharing stories is never more important than during times of dislocation. The past year was particularly challenging for young people in Western Sydney, who suffered the greatest impacts from COVID-19 and were subject to the harshest restrictions. Our digital writing programs, developed during the first lockdown in early 2020, were a vital way of staying connected to these young people, and helping them stay connected to each other. Writing and sharing stories in our programs builds literacy and helps young people find their voice, but it also reminds us that we are not alone.
We are thrilled that our Redfern and Parramatta centres are once again alive with students, and we are back face- to-face in schools across Sydney and Western Sydney, with our smiling volunteers. But we are also thrilled that what we learnt in FY22 will fuel our growth in the years ahead. Having developed such a fantastic suite of digital programs, we are rolling these out nationally from 2023, helping us to change the lives of thousands of young people we otherwise wouldn't be able to see.

Change breeds innovation and FY22 was a year of great innovation for Story Factory. In the year we celebrated our 10th birthday, it's a great reminder that the best stories often have a twist. It makes the next chapter more exciting.
Dr Catherine Keenan AM
Co-founder & Executive Director