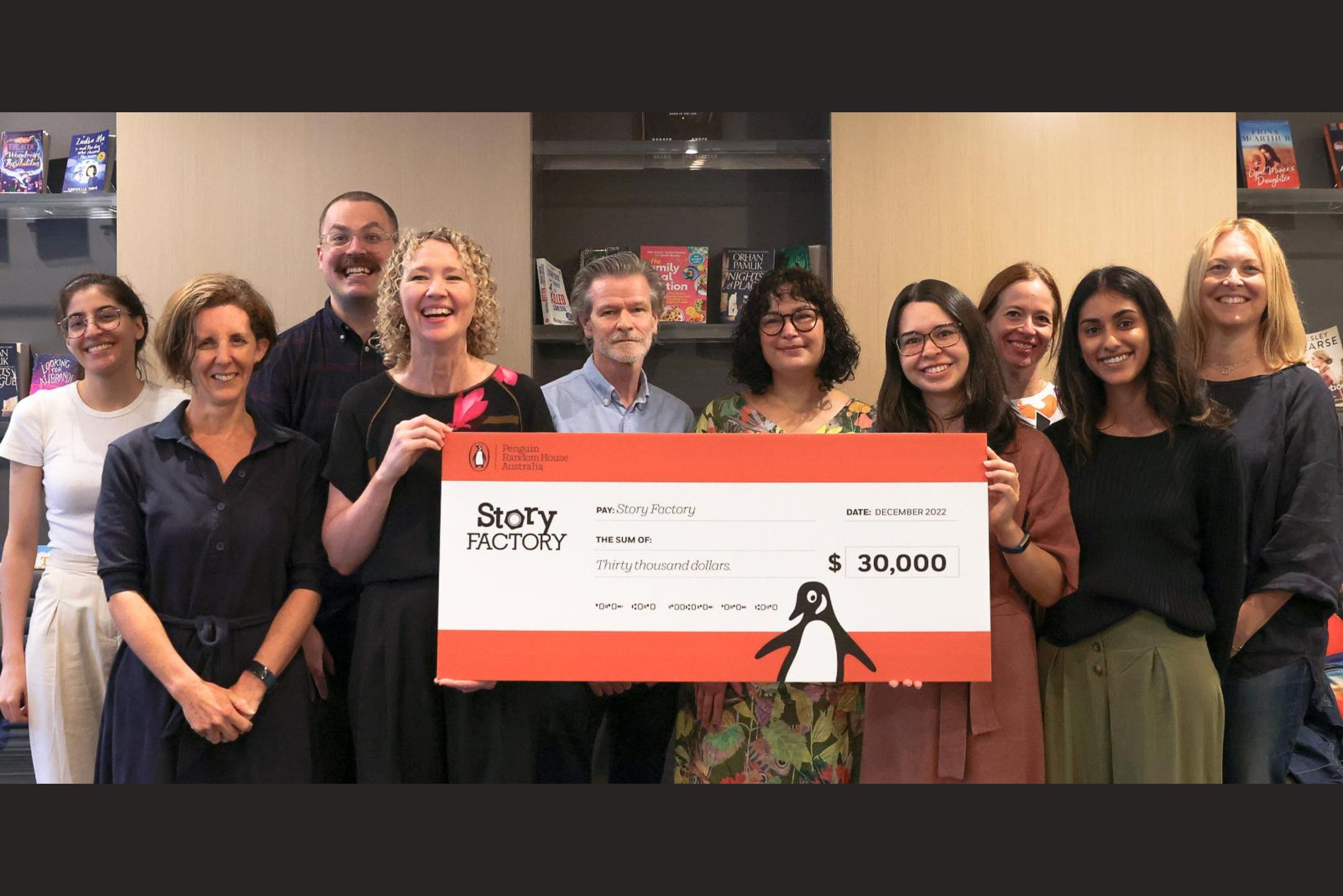 Partner Spotlight: Penguin Random House
01 Feb 2023
At Story Factory we couldn't do the work we do without our generous supporters who give their time, talent and treasure to ensure that our fantastic young people can tell their stories. Today, we're shining a light on one of our major corporate and long-term partners, Penguin Random House, to celebrate our growing relationship and most importantly say thank you!
Executive Director Cath Keenan said, "Penguin Random House has supported us since we opened our doors in 2012, and in that time they have more than tripled their support. We are so grateful."
For the past seven years, Penguin Random House editors have also generously given us their time. They work with young people in our Year of the Novella program, providing editorial support and feedback on their novella manuscripts, and meeting with the students to discuss their ideas.
"It is such a valuable experience for the students," said Cath Keenan. "It really helps them grow their confidence, hone their skills and see themselves as real authors."
Carly, who took part in the Year of the Novella program in 2022, said, "My editors were extremely nice and helpful, they taught me a lot of things that I had no or limited knowledge of beforehand. They were also extremely patient and dedicated. I had a lot of fun talking to them during the meet and greet."
Over the past year a number of Story Factory students have also completed work experience and paid internships at PRH which has been an incredible experience for them. One former student is now working at PRH in the marketing department.
The support of Penguin Random House over the past 10 years has helped so many young writers develop their writing skills and share their stories with the world. We are so grateful for their ongoing support.
You can buy the books from this year's Year of the Novella program here.
If you would like to get in touch about partnership opportunities please contact Lachlan Snow, lachlan@storyfactory.org.au.