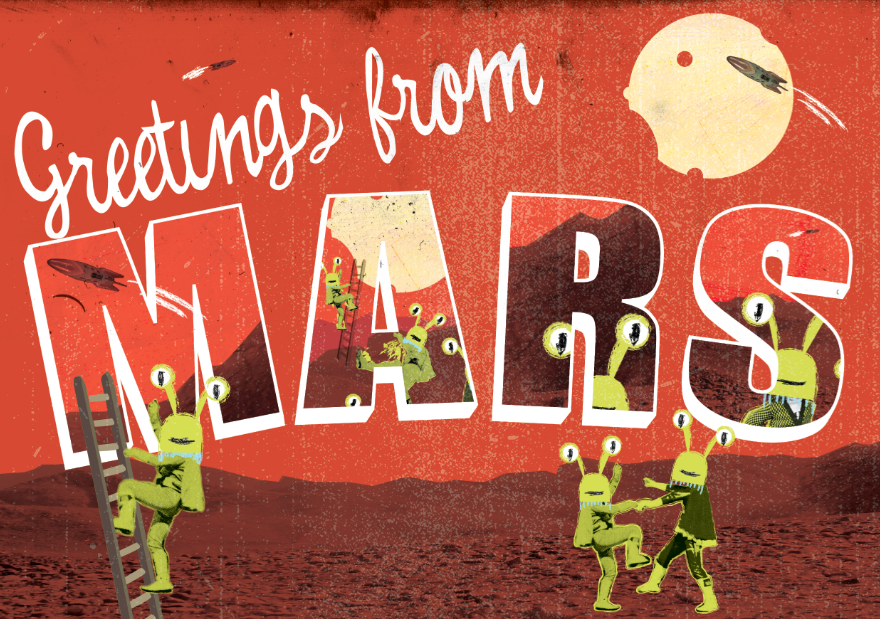 Post in Space Art Show!
11 Dec 2012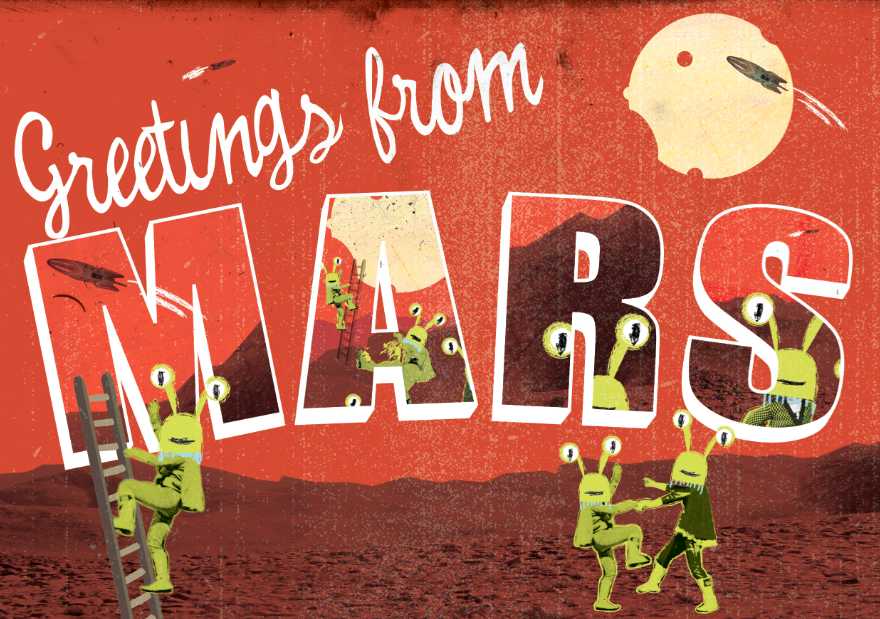 To celebrate Earthling Increased Purchasing Period, we're holding an exhibition at the Martian Embassy. We've commissioned some of our favourite illustrators and designers, including James Gulliver Hancock, Andrea Smith, Eirian Chapman, Daniel Dittmar and Kitiya Palaskas, to design the Martian postcards that our Earth bound pen-pals and Story Factory students will receive next year. The output was so brilliant that we'll be showing them off, large form, in an exhibition over two weeks. Drop into the Martian Embassy, 176 Redfern St, Saturday the 15th and Saturday the 22nd between 10am and 5pm to see the show, and pick up some Martian goods for Christmas.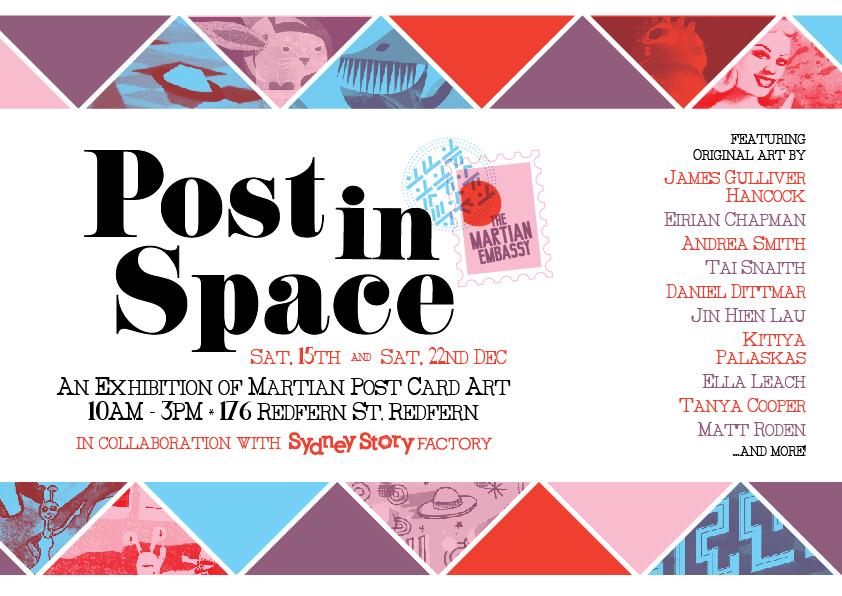 Thanks to volunteer Miles Portek for helping to organise this one!
Header image by Tanya Cooper