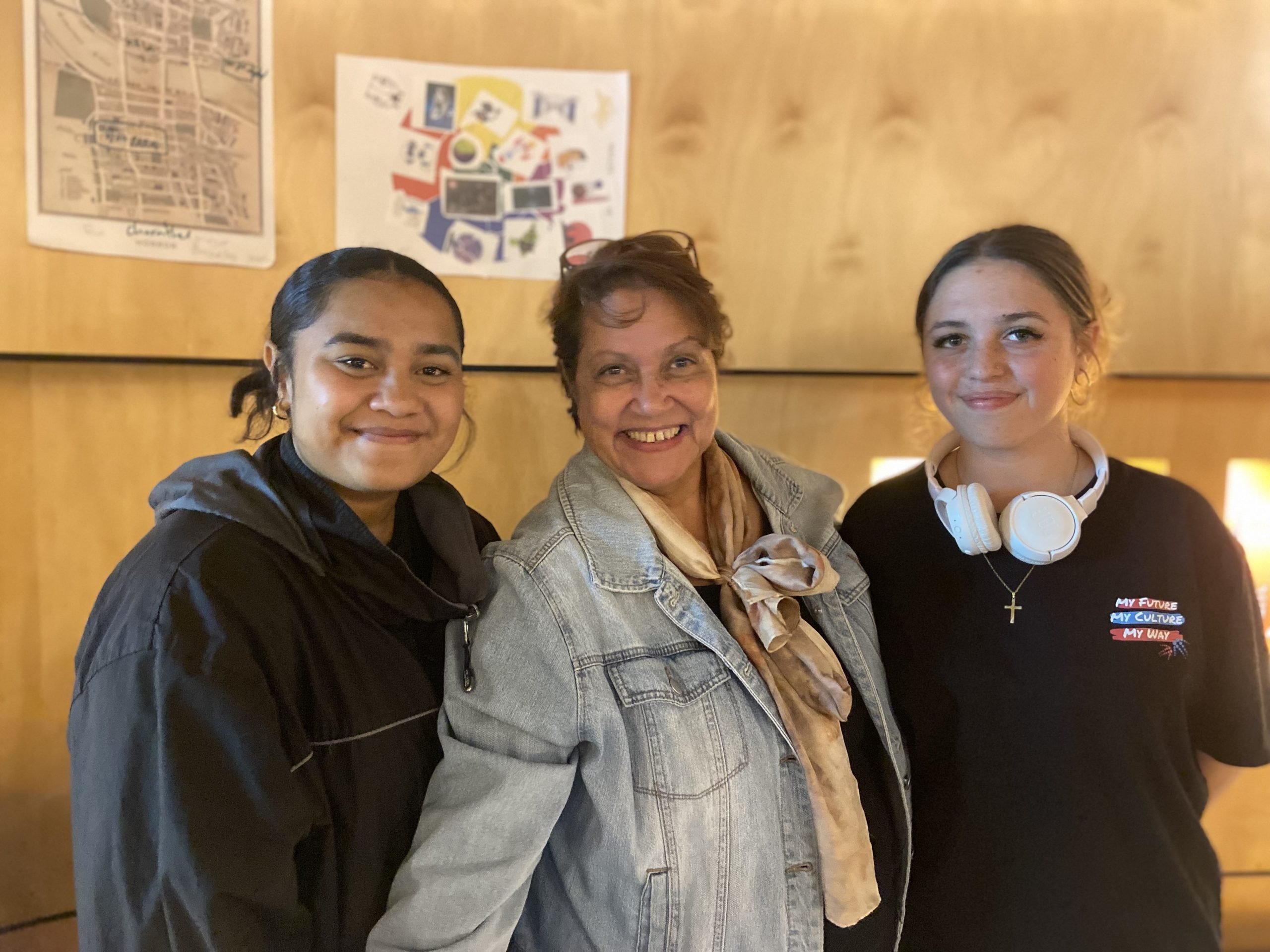 Sharing the deadly voices of Tamilla and Rita
01 May 2023
Story Factory is celebrating the recent publication of 30 books by fantastic young writers enrolled in our Year of Poetry and Year of the Novella programs in 2022. In these year-long programs, young people attended weekly workshops at our Parramatta Centre – the novella program on Wednesday afternoons; poetry on Thursdays – to write, edit and publish their very own book: either a 30,000 word novella or a poetry chapbook.
We are especially excited to celebrate the publication of new books of poetry by four fantastic young Aboriginal writers, the highest number of First Nations people to finish this program. Huge congratulations to: 
Tamilla O'Hara, Year 9 student and proud Kamilliroi, Burramattagal and Wiradjuri woman, and Rita Pitt, Year 11 student and proud Kukuyalangi woman.
Tamilla and Rita first became involved with Story Factory during a special project called Memory River which we ran with their school, Bonnyrigg High School. These young women wrote beautiful, thoughtful pieces engaging with the Indigenous history of the Female Factory in Parramatta, and the Parramatta River. Their teacher encouraged them to extend their writing further by enrolling in Year of Poetry.
When you talk to these young women, their dedication and resolve to share their stories is clear.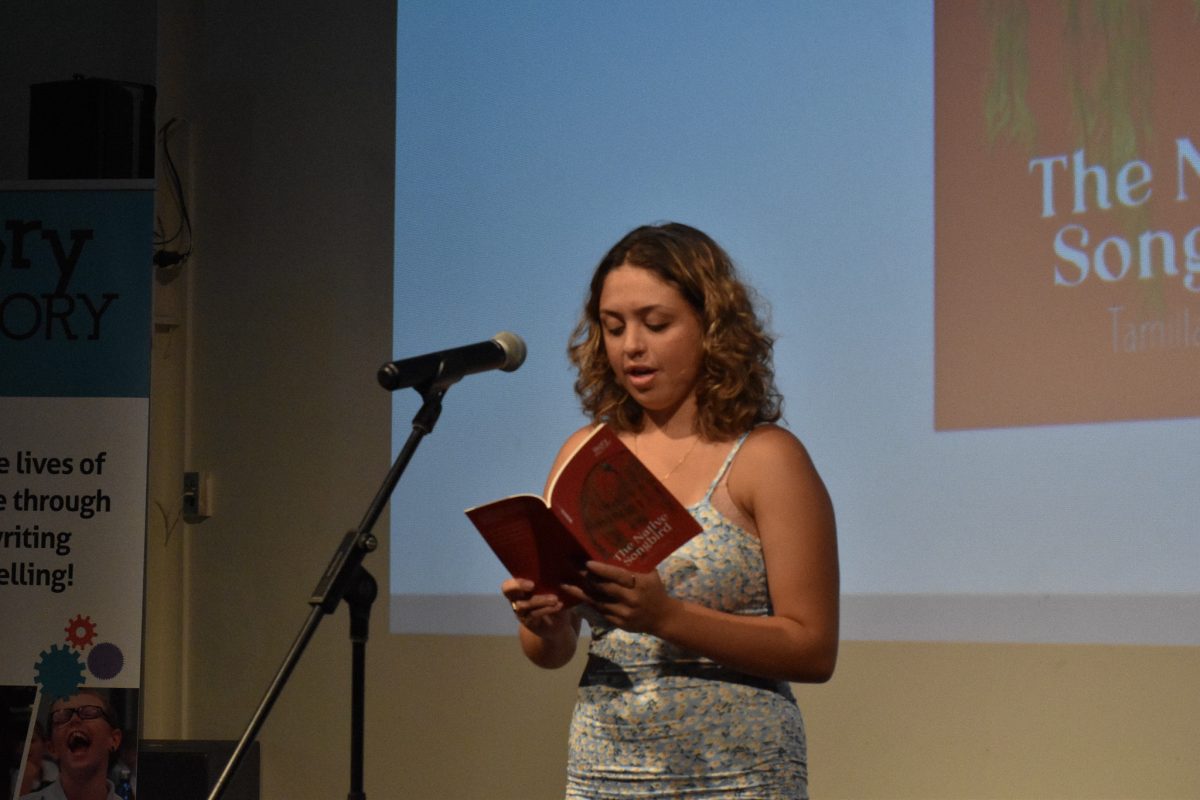 Tamilla explained that "writing for us, it was like a next step into accomplishment, something that I could show my family and be like, 'Oh look! I'm doing something.'"
Tamilla also wrestled with her confidence. "I think another thing for me, being shy, is that everyone would know that I had written a book with whatever I thought or my opinions – it's just so embarrassing. Because I'm not really like that – I don't really talk. I don't really get serious about stuff. So having a whole book dedicated to things, it's like, "Whoa, that's crazy."
Crucial to the support we could offer these young people was the insight and dedication offered by Story Factory's Aboriginal Engagement Manager, Raylene Hassall, a proud Yiman woman who joined Story Factory in August 2021.
Raylene met these young women during the Memory River project, and encouraged them to keep writing. All three remember the first time they came to Year of Poetry when Raylene sang an Acknowledgement of Country. It immediately made them feel they were in a welcoming space.
Throughout the program, Raylene continued to work closely with these three young poets to ensure they felt safe and supported.
"It was an absolute honour to work alongside these three beautiful young woman. I am just so proud and humbled to have these strong and deadly future leaders in our year-long program. The connection we made was immediate and I know our culture was the cornerstone of our relationship. We were all amazed that we were in a place that gave us opportunities to really talk about our culture in such an open and meaningful way. We cried, we laughed and we spoke about how as Aboriginal women we needed to put our stories out to our mob. I am so incredibly proud to have been a part of these young women's lives and I know we will always be there for each other."
Now that her book is published, Tamilla succinctly summed up what has changed for her. "Confidence. Confidence is really key"
Rita expanded on that idea. "I feel like ever since publishing, my confidence has gone up a bit because after hearing people reading the book and them saying how much they enjoyed it, that's very nice."
Both young writers are very keen to continue writing and sharing their voices with the world. "For my next book I just want to be 100% real," said Rita. "Say everything I want to say and not sugarcoat anything."
You can purchase Tamila and Rita's 2022 Year of Poetry publications at our online bookshop via these links: The Native Songbird by Tamilla O'Hara and Silence Her by Rita.
This impact story would not have been possible without the generous support of Story Factory's funding partners, in particular, Envato Foundation, Copyright Agency Cultural Fund and The Balnaves Foundation.