Story Factory | Stories | Special Projects | Art Write Light | Art Write Light 2021 | Monologue
Monologue
By Mikaela, Stage 5
Art Write Light 2021 is a  creative writing project curated by Story Factory, in collaboration with visual artist Blak Douglas. During the program, students from Bonnyrigg High School and St Clair High School were introduced to the work of Blak Douglas, and created written and audio pieces responding to his artwork. The audio you're about to listen to features a young writer from the program reading an extract from their work.
LISTEN TO THE AUDIO OF THE STORY
Monologue
We used to live here, it used to be us running free. They were never here. It was always us here first. They broke our land. Now we are gone. It's all their fault.
Why would they do this to us? They brought these things with them. They look like our animals but they aren't. We've never seen them before. Why would they bring them here?
They came to steal. They came with their prisoners.
They don't belong.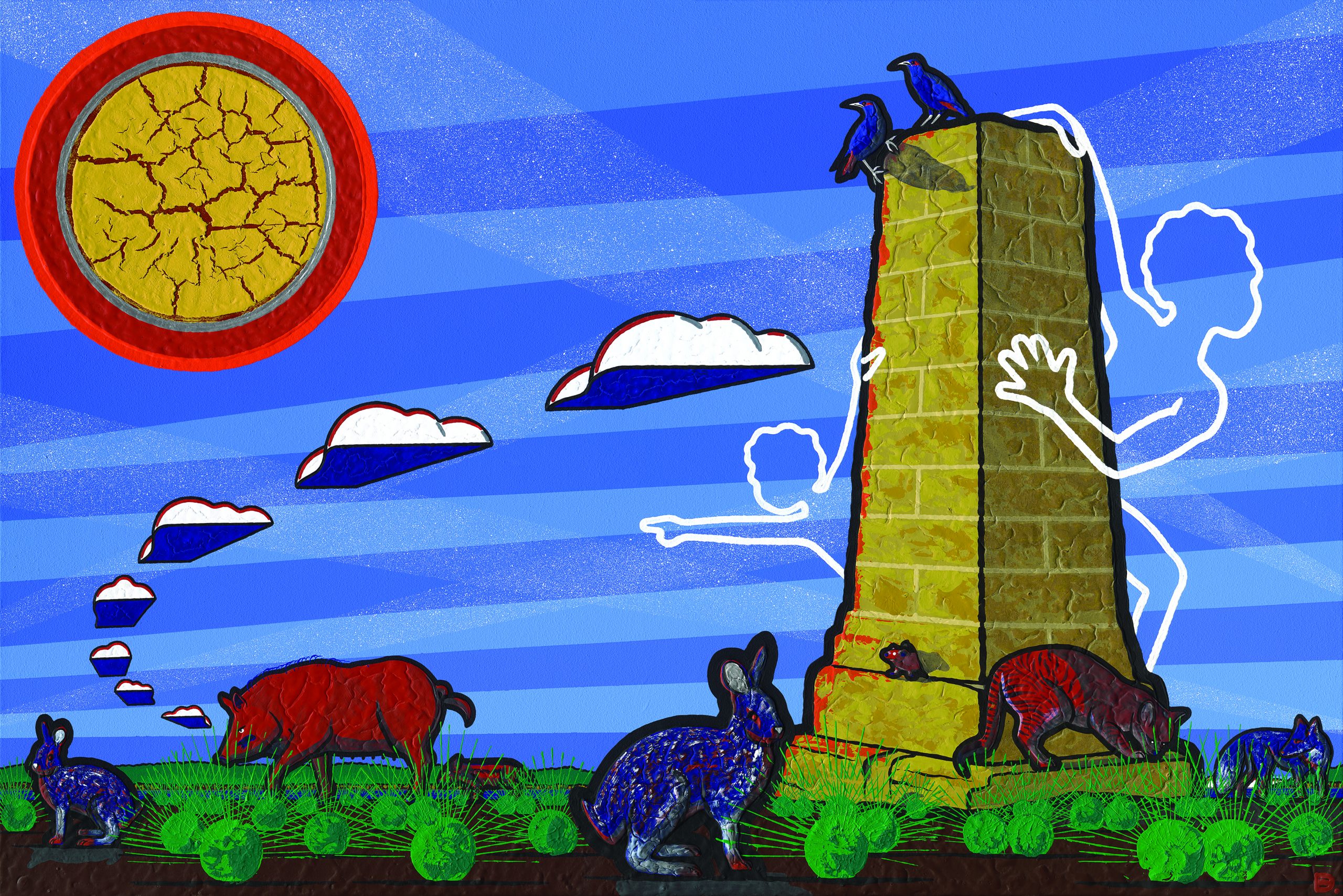 Much is Rife, Blak Douglas, 2021
Art Write Light is generously supported by the Balnaves Foundation.