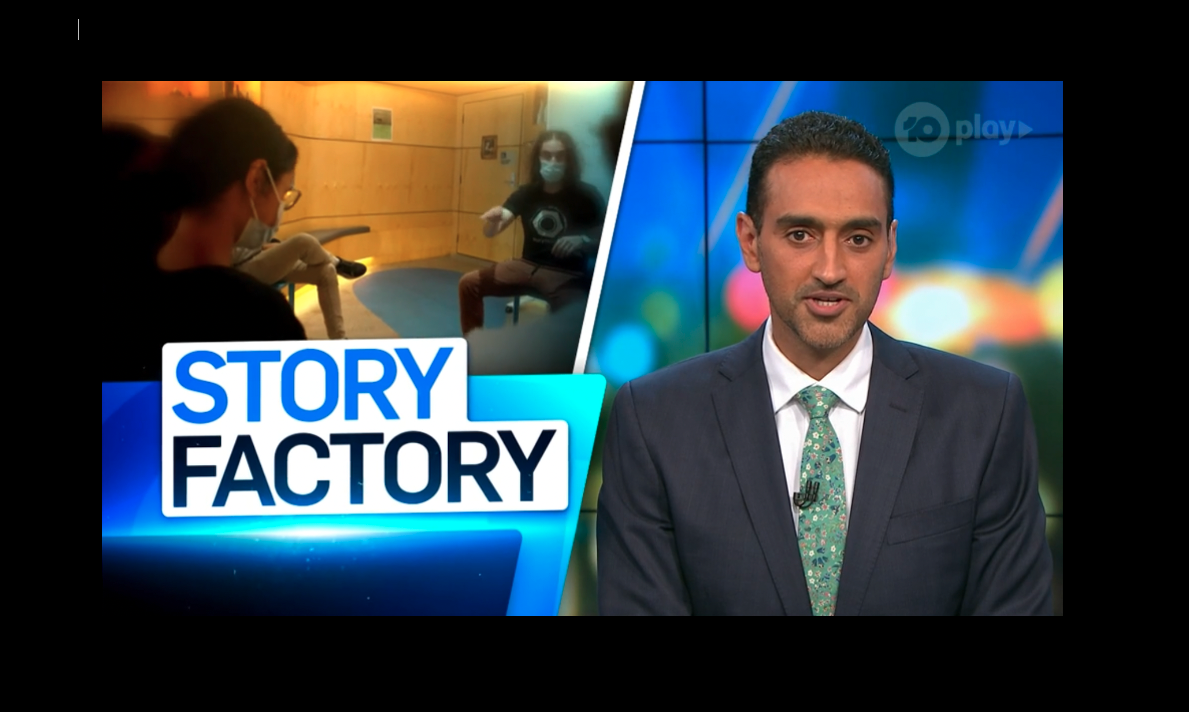 Story Factory featured on The Project
02 Mar 2022
Last week a team from Channel 10's The Project came to the Story Factory Parramatta centre to learn about the magic that happens in Story Factory workshops.
They spoke to our Executive director and co-founder Cath Keenan along with two of our extraordinary students, Asha and Jihad about what it's like to take part in Story Factory workshops and how it feels to become a published author while still in high school. Watch below to hear from Asha and Jihad and to get a sneak peak of them reading selected poems from their most recent publications.
You can buy Asha and Jihad's books along with the work of their fellow students from the Story Factory bookshop here.
To support more fantastic young voices like Asha and Jihad you can donate here.