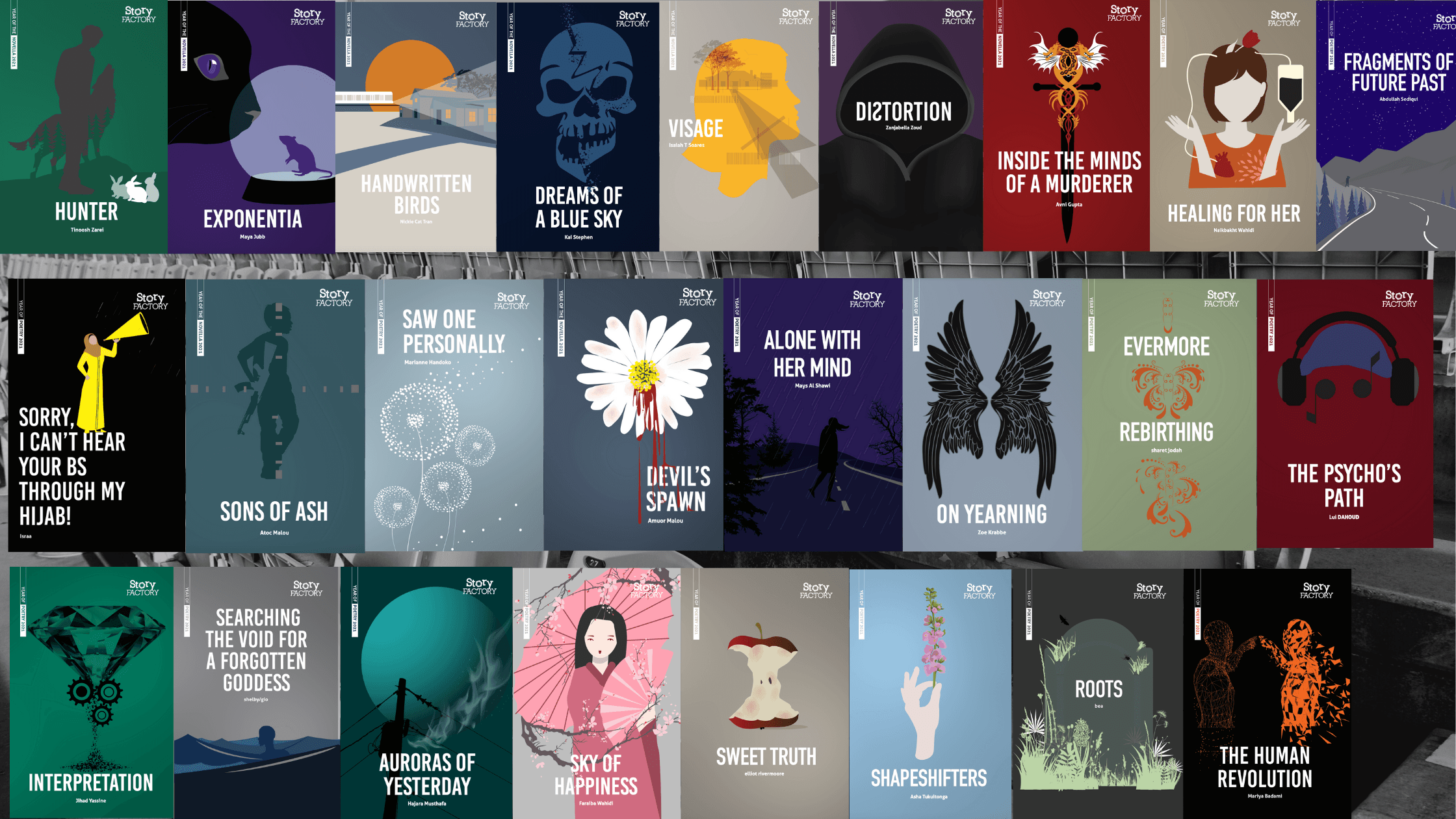 Student Writing Triumphs After a Year of Disrupted Learning
16 Dec 2021
Story Factory, Sydney's dedicated creative writing centre for young people from under-resourced communities, is preparing to celebrate this week the release of 26 novellas and poetry collections all written by teenagers from Western Sydney.
The books have been written as part of Story Factory's Year of the Novella and Year of Poetry programs, which enable high school students aged 13-18 to write a professionally edited and published book. Over the course of 2021 these students attended weekly workshops, both in person and online, and were supported to explore their own voice and perspective.
Rebecca Smith, a Story Factory Senior Storyteller who led the Novella program this year, said, "The students in the program this year have worked through many hard and taxing obstacles. From writer's block to working during a lockdown, each of these students has persevered and risen to the occasion of completing either their first – or in some cases, second – published novella.
"Working online was incredibly challenging for many of our students, but with the strong community of writers that the students created earlier in the year, they were able to push through and support one another."
Nine students completed novellas this year, coming from a range of backgrounds and levels of writing experience.
Maya Jubb, in Year 10 at Chester Hill High School, joined the Year of the Novella for the first time this year without knowing anyone from Story Factory or any of the other students.
Maya said, "I wrote about a human stumbling into a fantasy environment where he doesn't belong. I was fond of making a story surrounding a concept which is normally used in children's books, and instead taking a darker turn on it.
"The Novella program means a lot to me, and I'm so grateful for the amazing teachers and other participants for being nothing but supportive and helpful. The last two years have been rough, especially with COVID-19, and due to this, the best way for me to cope was to write. It was an easy way to get my feelings out, and do something productive with the sudden free time I was given. Writing has always been a big part of my life, so it was the first thing I turned to when lockdown hit."
Rebecca said, "Amuor Malou has been attending Story Factory workshops since she was in Year 8 at Chifley College Shalvey Campus, being both a participant and tutor in many workshops. Now in her final year of school, she has taken on the mammoth challenge of completing her first published novella. This program was such a great way for her to finish her journey with Story Factory and demonstrated how committed she is to growing as a writer."
Amuor says of her experience, "My novella explores the violence and chaos caused by dysfunctional relationships and cynical perceptions of life, to both engage audiences and explore universal struggles. Throughout my experience with Story Factory, in particular the Novella program, I've gained life skills and practised creative expression.
"Writing is a safe space that gives me a break from the stress and chaos of the world, in particular the uncertainty and disruption caused by the COVID pandemic."
Story Factory Executive Director Dr Cath Keenan AM said of this year's program, "We're incredibly proud of our Year of Poetry and Year of the Novella students. Not only of their achievements in publishing a professional work but of turning up every week during an extremely challenging year for them and their families, for being supportive of one another, for their bravery, the nuance in their subject matter, and for sharing their perspectives with the world."
Year of Poetry and Year of Novella publications are available to purchase on the Story Factory website storyfactory.org.au