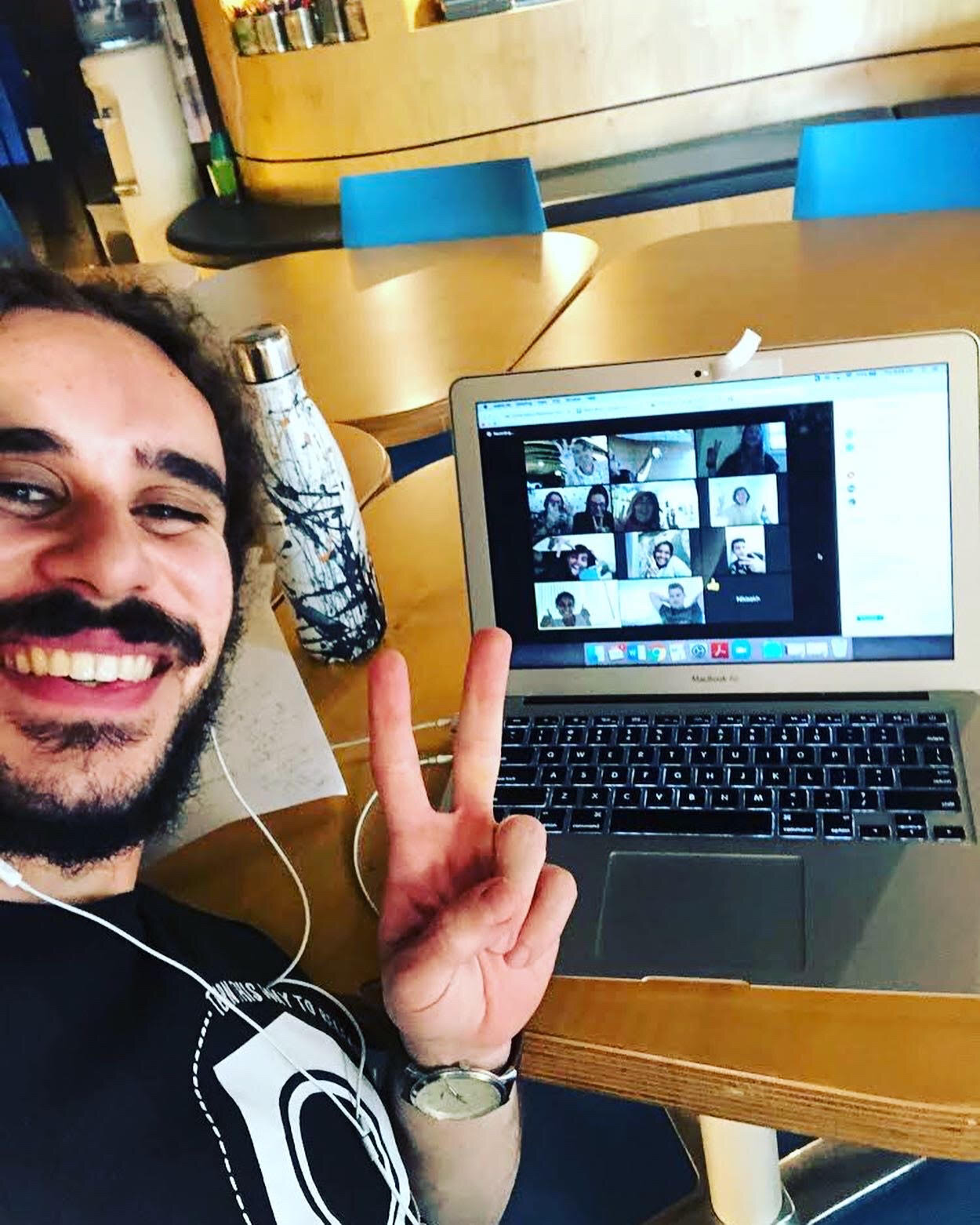 Students Speak: Learning At Home
09 Apr 2020
We asked some of our Year of Novella students to write for us what life is like now they are learning from home. We really have to hand it to them – adjusting to such a different way of life, a new way of learning, and writing their way through is a very impressive achievement!
We're here to support all our students through it, and we'll keep sharing their stories, but for now let's hear from Amaima and Nickie.
It's tough on my willpower, but it's not all that bad. I mean I do confuse week A with week B and Monday with Sunday, just to regret my existence; but still, it's not so bad. I still wouldn't want to go to the place where I can't tease my mum whenever I have the opportunity… And now on a serious note… I think I need some connection with my school and novella workshop so I don't forget the purpose of it all.
I don't feel as if my motivation is strong enough to wake me up every morning for five days a week just to attend classes online. I may be a bit dodgy with it on occasions as well, because that's the side effect of working from home. This is not somethingI'm proud of, so I want all this virus to vanish because people do not look good when they are always stuck at home or so says my mum.
– Amaima (Year 11)
Online workshops or classes often become the highlight of my academic obligations as it's the only time I really get to interact with a group of people who share the same learning goals as me. Story Factory workshops have been so fun and inspirational during these tough times as everybody can take turns bouncing off their ideas that further enrich our craft. However, like anything, there's always limitations. For example, a teacher would sometimes ask a question and everyone is either too intimidated or awkward to answer so that's always a bit funny to watch!
It's hard to discipline myself when everything is online, because physical routines and schedules are thrown out of the window. Nevertheless, it's still nice to be able to continue what we're doing, even if we're hundreds of kilometres away!
– Nickie (Year 10)