Book Review: The Hunger Games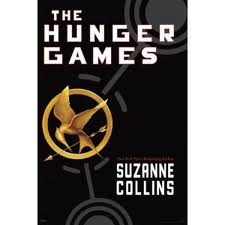 Book Title: The Hunger GamesAuthor: Suzanne Collins Publisher: Scholastic Press ISBN: 978-0439023528
Reviewed by: Sophie
Katniss Everdeen's father dies when she is 11 and she is forced to take responsibility of her family.
Five years later when her younger sister, Primrose, is chosen for The Hunger Games, Katniss volunteers to take her place, knowing that Prim would surely die.
I recommend this book to people 12 and older.
There are also other books in this series, including Catching Fire and Mockingjay.