Find Your Spirit Animal Workshop!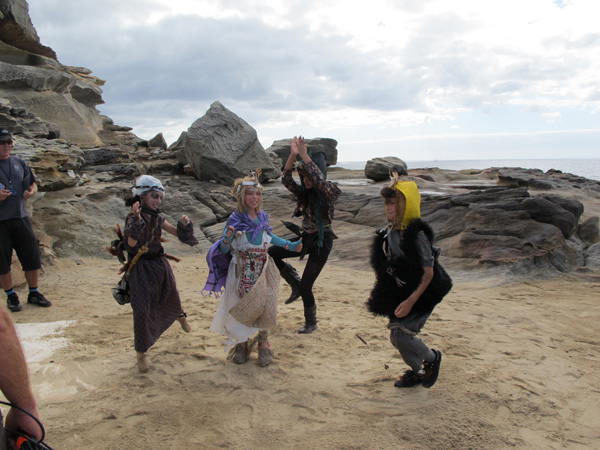 We're very excited to have craftketeer Kitiya Palaskas come in and help us with a workshop in a couple of weeks, all about finding your Spirit Animal... Kit is an avid reader and crafter, so we asked her a couple of questions as we planned this super exciting workshop. Favourite kids book? The Witches by Roald Dahl
Favourite adults book? The Handmaid's Tale by Margaret Atwood (but the Witches is still at the top of the list, even in adult life!)
Favourite thing to craft? Pom poms! Making the most perfect, rounded pom pom is truly therapeutic and satisfying!
Do your craft creations ever enter your dreams? I actually get a lot of my ideas from crazy dreams! I often dream about elaborate, amazing, and bizarre creations, then wake up and try to make them a reality.
If you had a million paddle pop sticks, a never-ending glue gun and a team of helper squirrels, what would you create? An epic paddle pop stick maze!! Like a hedge maze but with paddle pop sticks. The first person to get to the middle would win a mountain of actual paddle pops.
Thanks Kit!
FIND YOUR SPIRIT ANIMAL! A craft and creative writing workshop for ages 7-12.
Sunday November 4th, 10am to 12:30pm. FREE!
Find out what secret spirit animal lives inside you, then write a fable about your new friend, and make a mask of your creation!