High Schoolers - Join Us!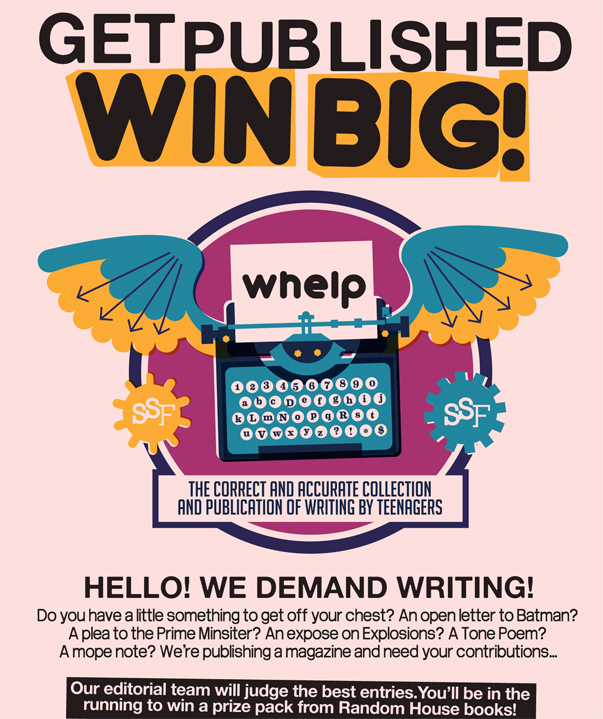 Weep no more the era of whelp is upon us! Seriously, bring yourself, bring some friends. Make a magazine. This is more than a workshop. Write about stuff that matters and things you actually care about. Don't look back and regret the day you didn't become and editor at whelp. We need you to stamp our first 'zine with a true teen voice. All high school students welcome. Workshops start Tuesday 12th Feb 4:00-5:00pm
Pop us an email if you need more info - workshops@sydneystoryfactory.org.au
Or, if you can't make the workshops, send a piece of writing into our competition. Details are here.