Judge a Book, Buy its Cover opens - still plenty of art bargains to be had!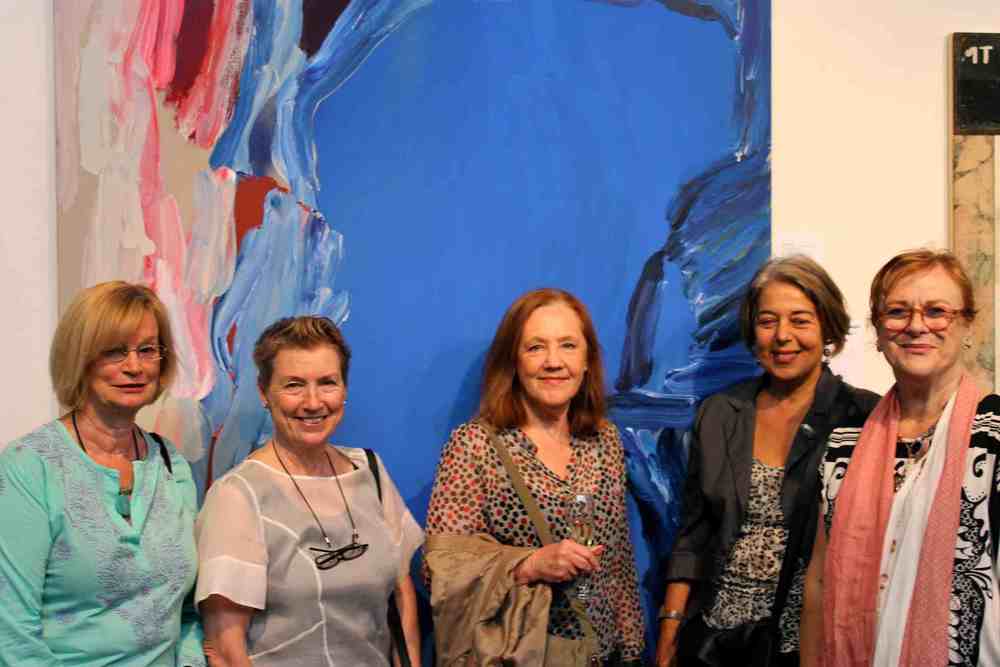 We had a great turn out last night for the first opening event of our Judge a Book, Buy its Cover exhibition. Nearly 100 artists, Sydney Story Factory supporters, and art lovers came to the gallery and placed bids on the 44 outstanding works. Don't worry though - there's still plenty of time for you to place your own bid, and there are some excellent bargains to be had. A signed Brett Whiteley print for only $2,000? Or snap up James Powditch's contemporary take on Maurice Sendak's Where the Wild Things Are - a steal at just over $2,000. Works start at only $250 so get bidding online here or come see the show at Depot II Gallery, 2 Danks Street, Waterloo. We're open 11am-5pm Thursday and Friday, and 10am-5pm on Saturday. Remember, bidding closes at 5pm this Saturday, 19th October. Don't miss out!
A highlight from last night was the live auction of two prizes: a weekend in Melbourne thanks to donated flights from Virgin Australia and two nights' accommodation in the Olsen, Cullen or Blackman hotels partially donated by Art Series Hotels. We were lucky enough to be able to auction a wonderful painting by Bugai generously donated by Gabriella Roy of Aboriginal and Pacific Art. Huge thanks to Damien Minton for running the auction so well.
Place your bids now before you miss out. Remember any money you spend goes to a very good cause. The Sydney Story Factory is a not for profit creative writing centre for young people in Redfern. With the help of our large volunteer base, we provide students with one-on-one or small group help to write stories of all kinds. Programs target Indigenous students and those from non-English speaking backgrounds but are open to everyone. All classes are free. Programs are designed to improve students' writing skills, enhance their creativity, boost their self-confidence and give them a love of writing and learning. Have a look around our site and you will see examples of the amazing work they have created.
Photo: Catherine Cassidy and friends in front of her wonderful picture After the Rain in the Gulf Country….'high,high in the arched blueness.'. Courtesy of Catherine Cassidy.