One Perfect Day ... On Valkyrie Island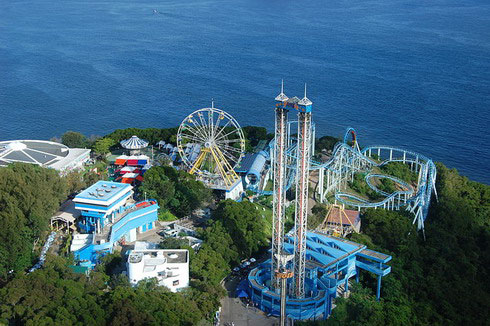 WRITE AROUND THE WORLD WITH HELEN BARRY - Young authors from The Sunday Writing Club describe their perfect day.
BY SURYANSH
Feel the adrenaline rush while canoeing down rapids and taste the wildlife as you enjoy discovering the Isle of Valkyrie.
9:30  - After waking up in the five star hotel you will be welcomed with pancakes coated with maple syrup and a glass of warm milk with a sprinkle of milo.
10:30– When you finish eating your scrumptious breakfast go out and discover this amazing island. Take an early walk in the bush to avoid the heat of the day or enjoy the Forest Activities. Meet one of the many different species of reptilian creatures. The native Valkyrians expertly guide you to see the wildlife.
11:30 - Walk across the frightening rickety bridge.
Look down and you'll see the red eyes of the komodo dragons looking eagerly at you. They are the island's special delicacy, and are nice sight when they are alive. Make sure you see them before eating them for lunch.
12:30 –Learn the art of ancient Valkyrian fighting or learn the history of the valyrian. See the weapons in display at the Arena's museum.
13:30 - Lunch and refreshments at food emporium. Enjoy a variety of drinks and relish the Killa Komodo Burger and slop down a choc chip milkshake.
14:30 – With the heat of the day finally getting to your head, you may find it enjoyable to cool down by having a canoe race with your friends. Canoes are supplied by the Valkyrian natives. The canoes aren't that comfortable as they are made from hardwood with little spikes but it is an authentic experience that you really shouldn't miss.
17:00 - Head down the rapids towards the theme park. It would be a good idea to grab hold of the person in front of you if you don't want to fall off into the jaws of underwater crocodiles.
17:30 -    Grab a quick snack. There is Oreo and Timtam ice cream or one of many different flavours of yoghurt as well as paddle pops.  All of this is supplied within the theme park. There are a variety of rides and activities to enjoy but the best two that you must go to are the endless maze where you are against three opponents and the first one to complete the maze wins a free coupon for a meganormous sized ice cream of a flavour of your choice.
20:30 - End the day by travelling back to your luxurious hotel bedroom via the monorail track. Going through the jungle at night is an incredible experience as you'll see the leaves of the forest become bright because of the moonlight.
ABOUT THE AUTHOR
Suryansh is a Year 10 student at Ashfield Boys High School. Who enjoys writing adventure stories and loves reading.