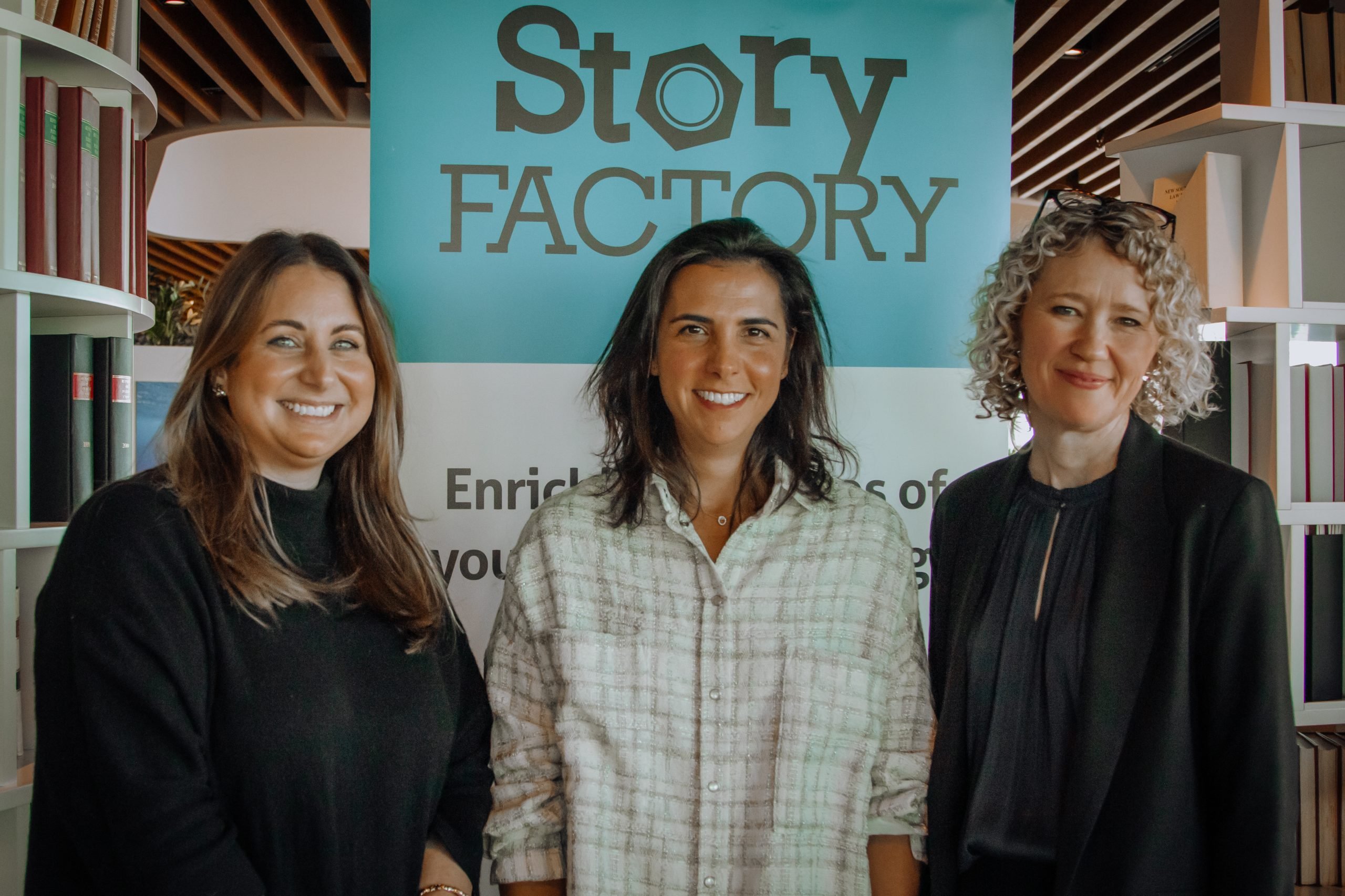 Welcoming our new deputy chair Ali Green and chair Gemma Salteri
16 Jun 2022
We are thrilled to welcome our new deputy chair, Ali Green, and our new chair, Gemma Salteri!
Our founding chair, Michael Gonski, is stepping down at the end of this month and from the bottom our hearts we want to acknowledge his amazing contribution to Story Factory over the last 10 years. We wouldn't be where we are without him – thank you.
Ali is co-founder and CEO of Pantera Press, a leading independent publisher, who was named one of Australia's 100 most influential women by the The Australian Financial Review and was a 2019 and 2020 Sydney Young Entrepreneur of the Year.
Gemma was Philanthropy Australia's Emerging Philanthropist of the Year in 2016. She is Executive Director of the CAGES Foundation, which won Philanthropy Australia's inaugural Indigenous Philanthropy Award last year.
We know Story Factory is in very safe hands, and thank Ali and Gemma sincerely for taking on these roles.
It's been an incredible first 10 years for Story Factory. We could never have imagined that we'd see more than 40,000 students, publish books by such amazing young people, and see every day how stories can change lives. These positive impacts would not be possible without the ongoing support of our wonderful community. Thank you for walking alongside our fantastic young people. We hope you will continue to walk with them, and with us.