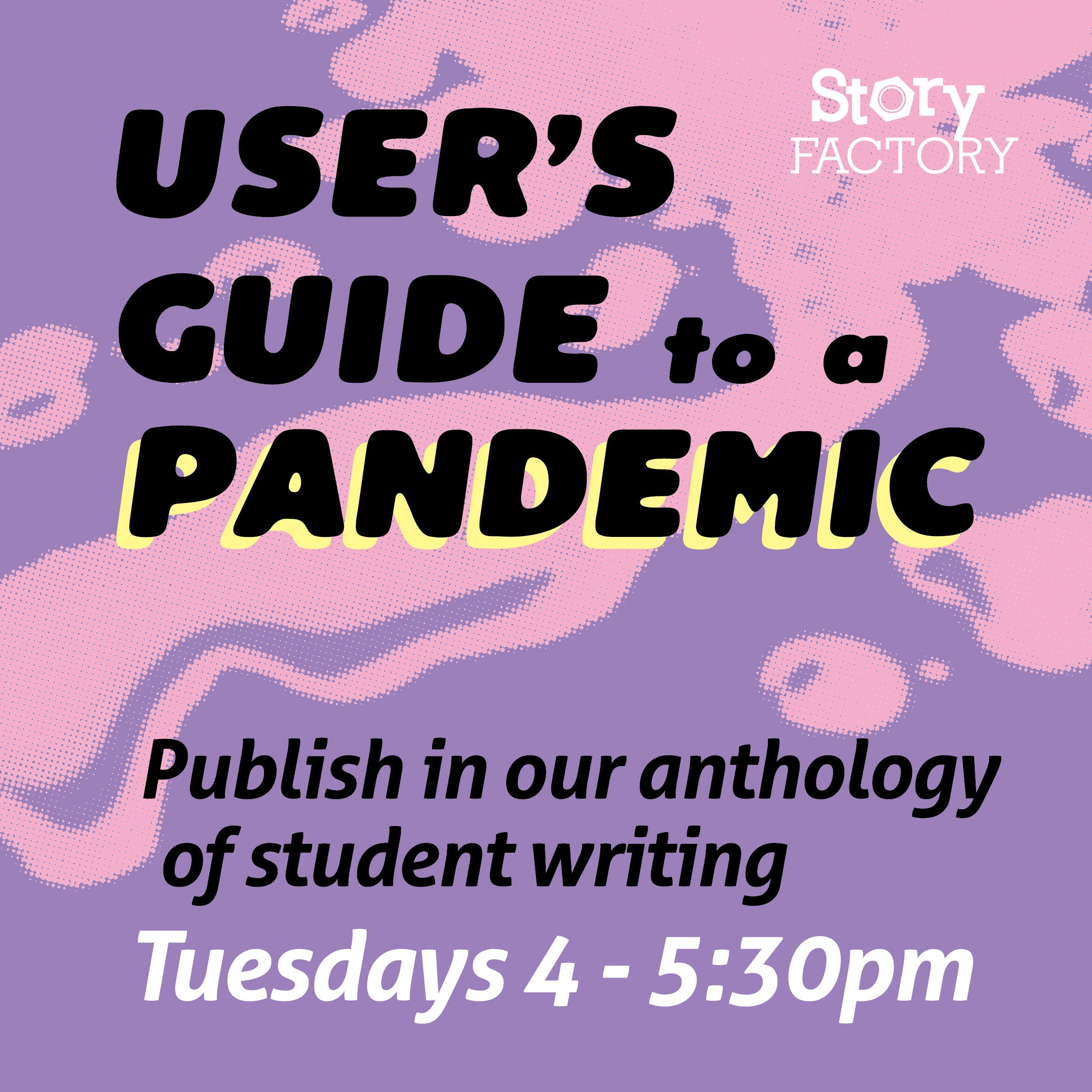 What if there was a manual on how to thrive in a pandemic??
13 May 2020
During this time of isolation Story Factory is joining with our friends from 100 Story Building in Melbourne, StoryBoard in Byron Bay, and Story Island in Tasmania to work with students to compile a world first – A User's Guide to a Pandemic! A collection of writing that investigates the experiences of young people experiencing marginalisation in Australia as they live through the strange current situation.
We'll be delivering online workshops (and so will 100 Story Building for students in Victoria) to support students completing pieces of writing that investigate the challenges, the unexpected joys, the boredom, worries and hopes of these unusual times. Young people from across the country will share what is important to them, what they discover and how they would like the world to change.
If you can't participate in a workshop but still want to contribute you can! Young people can submit their writing here.
The best bit is that all this writing will be published in a handy guide on how to thrive in a pandemic, to share the wisdom of these young writers with future generations!