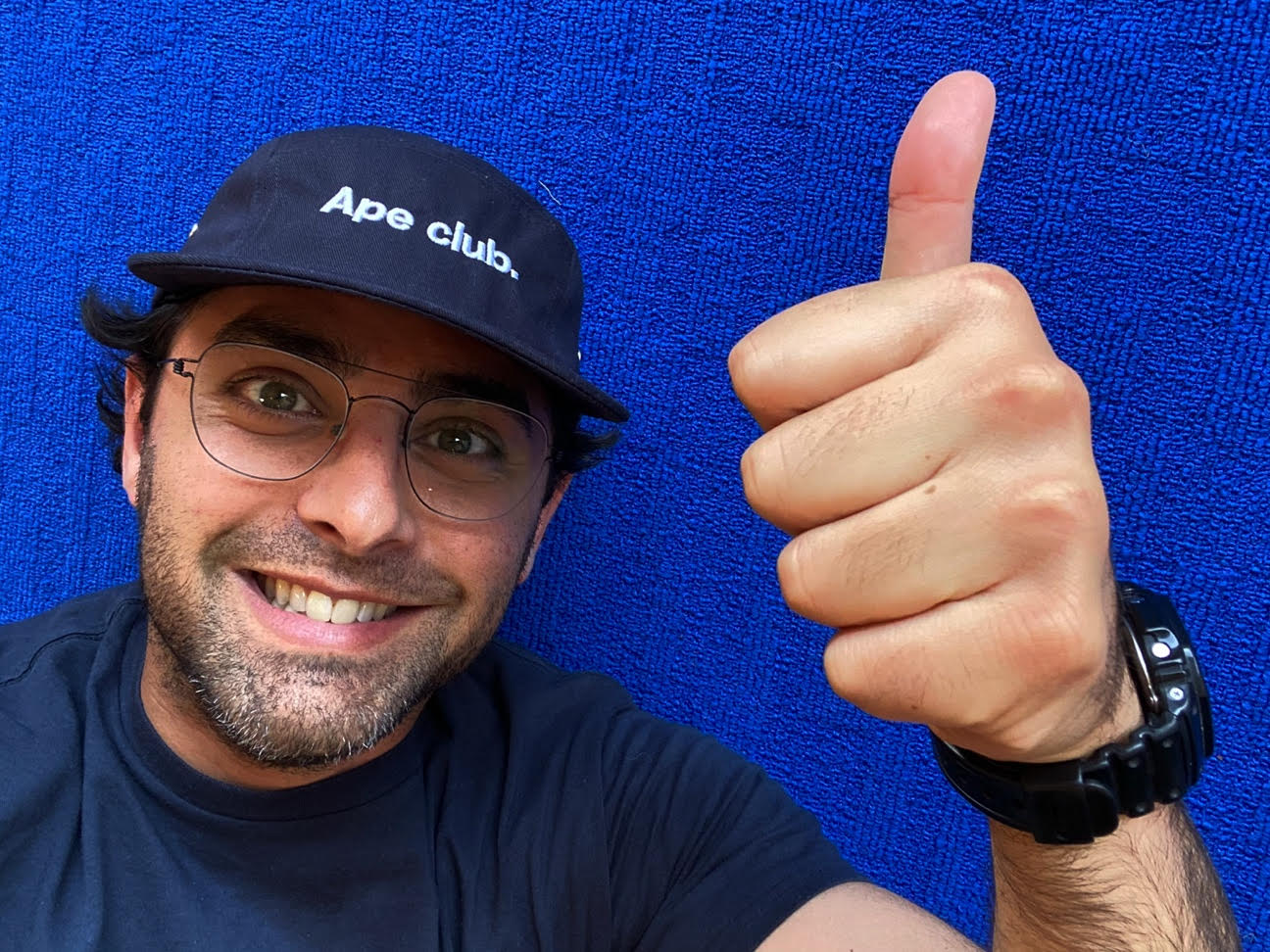 YAYYY Ryan Shelton
25 Feb 2021
YAYYY Ryan Shelton
Before 2021, we knew Ryan Shelton as officially A Funny Guy and very good buddy of and collaborator with Hamish and Andy.
Recent events have enhanced our understanding of Ryan to include the following:
Ryan is busy. When he's not hosting radio shows, filming and producing TV programs or writing comedy, he's making podcasts – specifically The Imperfects which he co-hosts with Hugh van Cuylenburg from The Resilience Project. We've been listening and we can emphatically recommend this podcast, which explores honesty, empathy and resilience. Three of our favourite things.
Ryan is very funny indeed. His Instagram account is an absolute tonic.
But most significantly for Story Factory…
Ryan is generous. After hearing about the educational disaster the events of 2020 have been for students from under-resourced communities, he wanted to help. He donated 100% of the proceeds from the sale his hilarious and stylish merch – Yarn – to Story Factory.
Generosity like this needs to be celebrated, so we asked Ryan if he minded if we shared this story (thanks Ryan).
His act of generosity is powerful in a number of ways. The money he donated has an immediate practical impact – funding creative writing workshops that help engage kids with their education and with their own imaginations.
It also helped get the word out about Story Factory and the important work we do to a new audience.
But crucially, it lets our students know they matter and that even famous comedians care about what they have to say.
In a world where bad news often dominates, we're thrilled to share this bit of official good news.