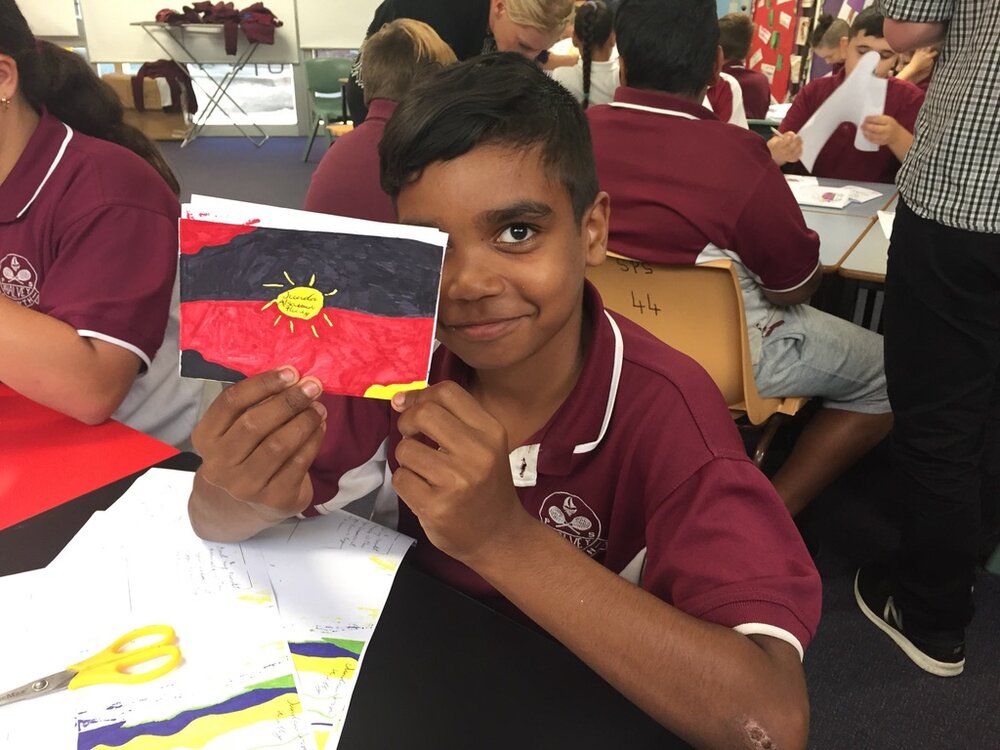 Celebrating NAIDOC Week
12 Nov 2020
Celebrating NAIDOC Week
At Story Factory we're so proud to work with many Indigenous young people. In fact in 2019-20 17% of our students were Aboriginal or Torres Strait Islander.
For NAIDOC Week we're celebrating their stories, some brought wonderfully to life by our gifted storyteller Russ, a proud Nyoongar man.

The NAIDOC theme for 2020 is Always was, always will be. And that's worth celebrating. Check it out through the link below.