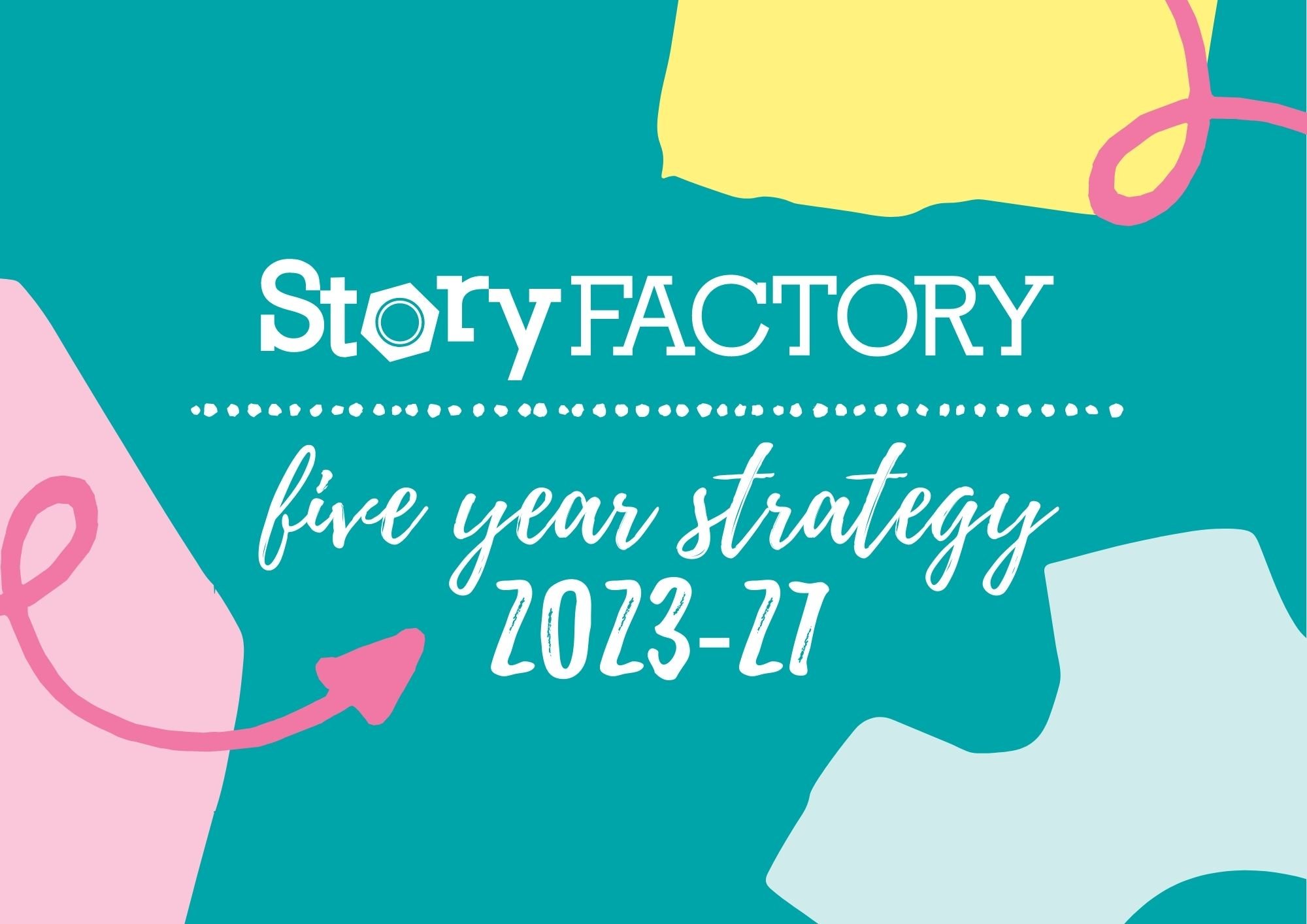 Introducing our 2023-2027 Strategy
20 Sep 2022
For Story Factory, success is an Australia where all young people have a voice.
The aim of our strategy to 2027 is to support young people in under-resourced communities in NSW to build their literacy and find their voice. Over the past couple of years, COVID has caused unprecedented disruption in the lives and learning of these young people, particularly those in Western Sydney. We want to support them to overcome these setbacks and write brighter futures.
Our focus initially is on consolidation: honing the impact of our programs, re-growing our volunteer base, and securing our financial stability. As we move towards 2027, our priority is extending and measuring impact, and amplifying the voices of all the young people in our programs. We want to align the goals of our Reconciliation Action Plan (RAP) with our strategic goals, and increase the participation of young Aboriginal and Torres Strait Islander people in our programs. That is a particular focus in this strategy.
This strategy builds on what we have learnt over the past few years, particularly the expertise we have developed in digital programming. Over the next five years, this will allow us to grow national reach.
Wooden ribs frame our creative writing centre in Redfern like the skeleton of a mythical creature or the interior of a spaceship, lending the space its magical quality. Support our inspiring young people and endorse our Impact Strategy by dedicating one of these ribs for a fully tax-deductible donation of $1,000. The rib will feature your plaque for 12 months. Our goal is to have all 50 ribs dedicated before our strategy kicks into high gear in March 2023.
Our five-year strategy from 2023-2027 lays out our ambitious plans to support more young people than ever before. However ambitious plans require ambitious funding. We need your help to make this strategy a reality.