Story Factory | Stories | Big Projects | Art Write Light | Art Write Light 2021 | Monologue
Monologue
By Yousif, Stage 5
Art Write Light 2021 is a  creative writing project curated by Story Factory, in collaboration with visual artist Blak Douglas. During the program, students from Bonnyrigg High School and St Clair High School were introduced to the work of Blak Douglas, and created written and audio pieces responding to his artwork. The audio you're about to listen to features a young writer from the program reading an extract from their work.
LISTEN TO THE AUDIO OF THE STORY
Monologue
I lived in my room for years because I was isolated and anxious. The reason was because I was being bullied in school for how poor I was and that's why I was isolated. I was also anxious because I was afraid to go to school but I slowly started to challenge myself about what people think of me in school – I started to go to the gym and then I felt like I needed to pay attention in school. I graduated and became a real estate agent, made money. I felt like I was sleeping on clouds and could see the blue sky. I enjoy the sunset view from my mansion. It's close to my friend's birthday so I got him a car that's sandstone color. But sometimes I feel like I see my shadow in the dark. I smell some animals dying.
Since I freed myself, I feel as if a weight has been lifted. A weight that has been holding me down for years, suffocating me. What this really means is that no matter what you go through, you can still find a way out.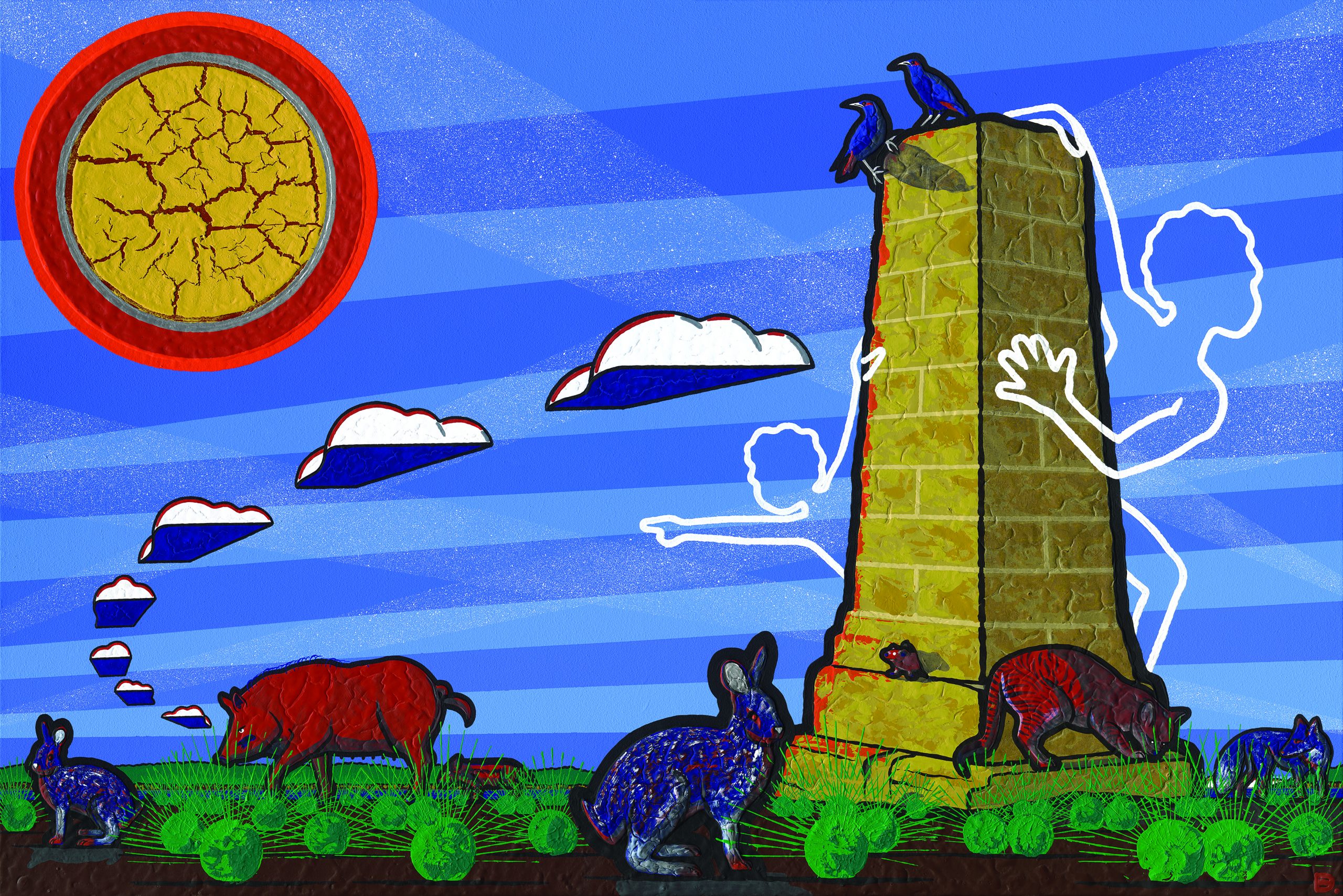 Much is Rife, Blak Douglas, 2021
Art Write Light is generously supported by the Balnaves Foundation.